Home
>
Documentation service
ARTICLE
Documentation service
19 July 2013
Environmental Science Limited (ESL) has announced a new low-cost service which enables firms to place their Safety Data Sheets, COSHH Assessments and WASP Sheets on-line.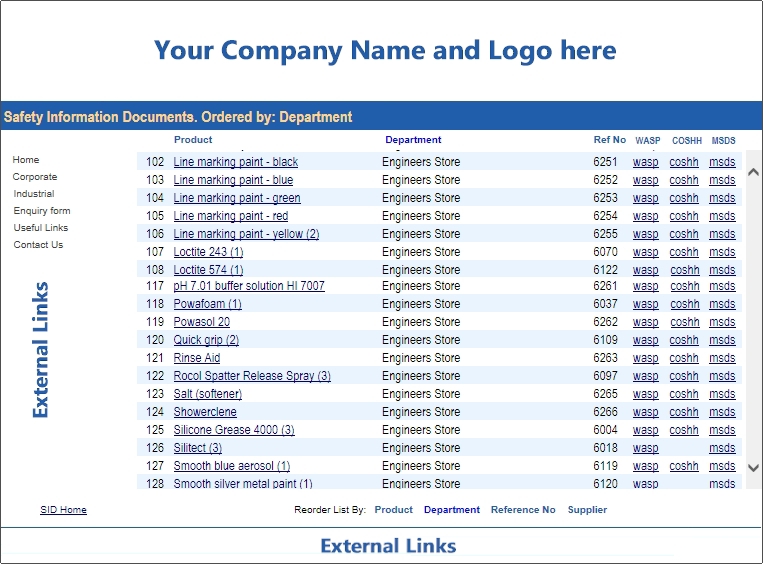 Through the Safety Information Documents (SID) service, ESL obtains, searches and checks all Safety Data Sheets either in CHIP or GHS from the suppliers. Completing a one-page questionnaire for each substance/process generates COSHH Assessment report and from these, WASP Sheets are created for all the products.
This provides employees and contractors immediate access to up-to-date safety information documents.
ESL caters for the entire process and hosts the website so there are no implications with corporate website access or security issues.
RELATED ARTICLES
No related articles listed
OTHER ARTICLES IN THIS SECTION