Sweep of speed
18 July 2013
When it comes to sweeping grain, the SweepEx broom system is designed for speed and versatility.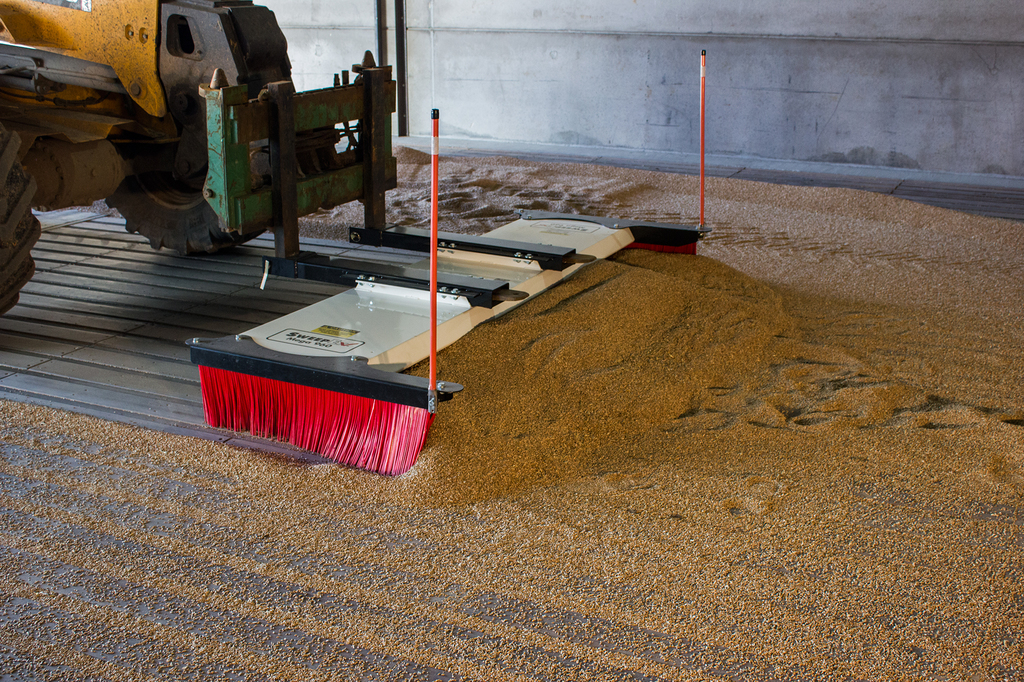 Simply fitted to a compact or large tractor, skidsteer, loader or forklift, the SweepEx has no moving parts, chains, motors or drive belts.
Working in the grain store a SweepEx broom will sweep on vented or slatted floors, quickly and efficiently – also clearing away materials you wouldn't expect.
On the farm yard the SweepEx is said to save time and money by clearing away all types of debris including slurry, small rocks and snow.
OTHER ARTICLES IN THIS SECTION