ARTICLE
Identify risks with BakerHicks
16 May 2019
BakerHicks, the multi-disciplinary design and engineering company, have launched the Risk Cube, an innovative way of protecting the health and safety of construction workers and end users.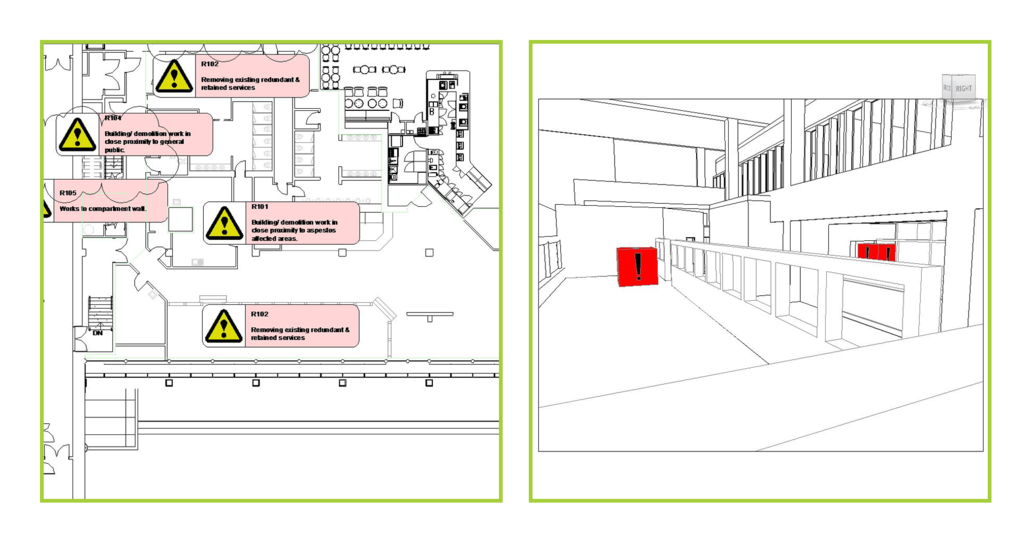 This 3D Building Information Management (BIM) component visually identifies and details risks within the design model.
Crucially, the Risk Cube removes the need to update multiple documents. All the H&S information for each risk is contained within its relevant cube in the central model, which is then automatically replicated on any drawing or register linked to the model.
The Risk Cubes are embedded within the 3D BIM model, allowing BakerHicks' designers to populate H&S information at the precise location where the risk is identified. The information within the cubes can then be extracted from the model in a variety of formats, including within risk registers, 2D drawings, 3D views and in a Virtual Reality (VR) environment.
The ability to directly export the information contained within the Risk Cubes into a VR environment means it can be presented to clients and stakeholders in a clear and easy to understand manner.
The Risk Cube is designed to be a more effective means of communication.
MORE FROM THIS COMPANY
No related articles listed
OTHER ARTICLES IN THIS SECTION