ARTICLE
Choosing suitable eyewear
24 March 2020
Engweld stock a wide range of modern eye protection that combines safety, functionality, quality and design, and keeps pace with the rapid advances in industry and engineering.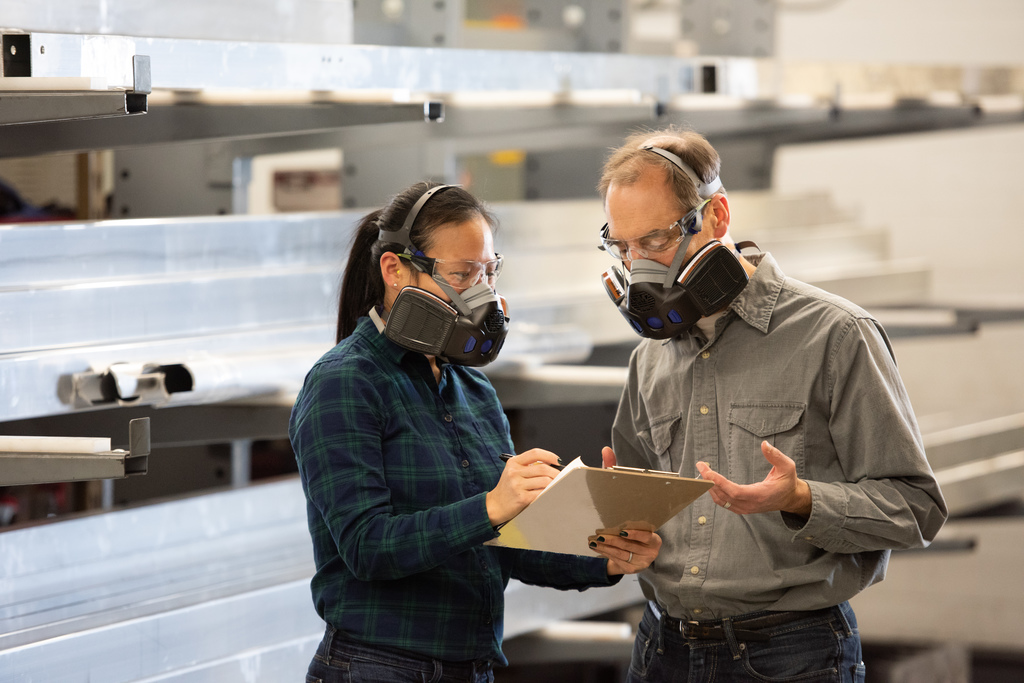 Safety glasses are an important part of keeping safe on-site, providing eyes with protection from debris, dirt and dust. Protective eyewear should also be worn by those who work with chemical hazards. Safety eyewear has varying grades of impact protection and optical classes which should be a consideration when choosing the appropriate pair for operatives.
The level of UV protection that safety eyewear provides may also be an important factor for workers who spend time outdoors. Further features to look out for include anti-scratch lenses and cushioned temple tips for maximum comfort.
Safety over-glasses are a convenient option for those who already wear spectacles, without compromising on eye safety.
Protective eyewear, whether equipped with plano or prescription lenses, are Personal Protective Equipment (PPE) and therefore, must be examined and approved by a certified European laboratory (for example, INSPEC, ECS or BSI). This examination enables the performance of the equipment to be shown on the basis of the criteria provided by the EN166 standard. The symbols corresponding to the level of performance obtained are then marked on the frame and on the lens.
Clear lenses are suitable for laboratory and indoor based work, where accurate visibility and colour recognition are important. Solar lenses are ideal for outdoor work such as construction and outdoor mechanical work, as they minimise glare. High contrast lenses are suitable for workers in industrial manufacturing, oil production, and aerospace as they provide enhanced contrast in low light, poor visibility conditions.
Engweld supply the UK welding and engineering industries with a wide variety of protective eyewear from leading brands such as 3M. For more information, or assistance with choosing the appropriate safety eyewear for your application, visit the Engweld website.
OTHER ARTICLES IN THIS SECTION