ARTICLE
Sustainable floorcare products
19 July 2019
Robert Scott reports that customers and their end users are increasingly looking for more sustainable products and says it has made real progress with delivering sustainable floorcare solutions.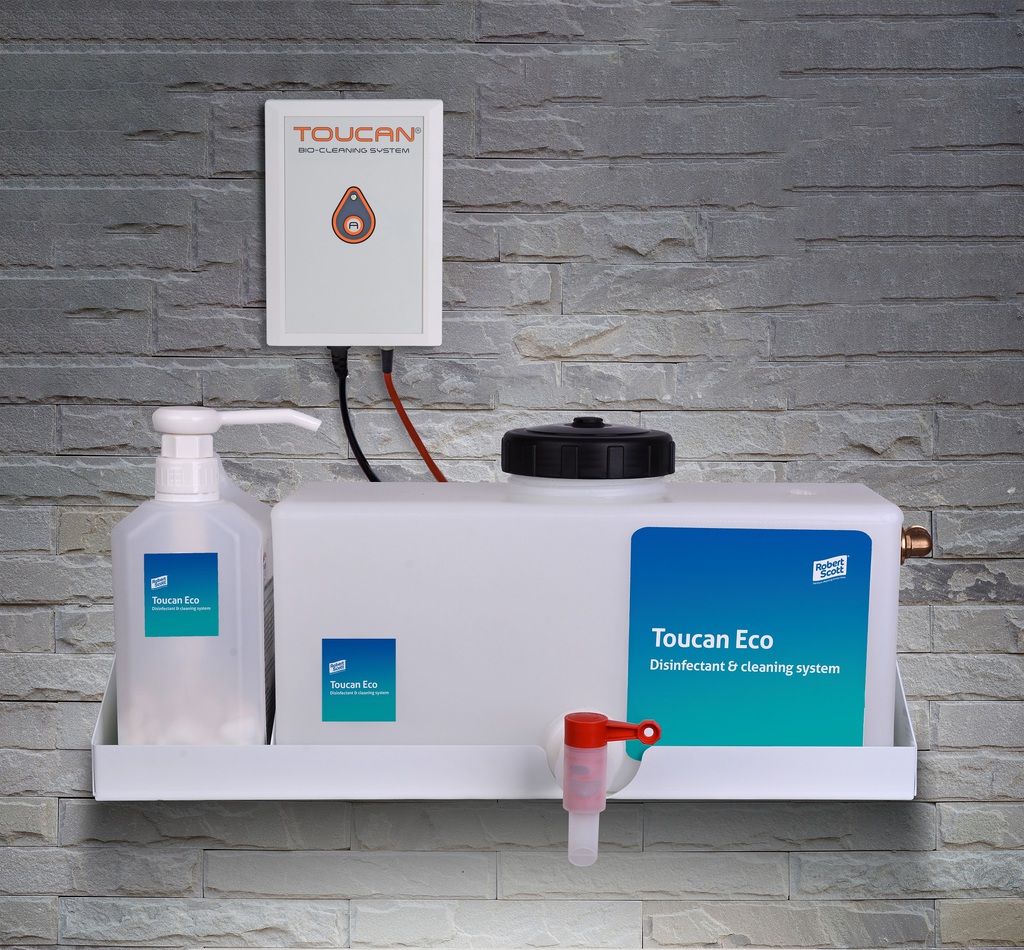 Floorcare is one of the most vital elements of any cleaning regime. Most public areas experience high volumes of footfall on a daily basis, each with their own unique set of requirements, from adhering to infection control policy through to rapid response and spot cleaning.
Alastair Scott, sales director at Robert Scott, discusses some of the manufacturer and distributor's latest floorcare innovations and products that utilise almost 100 years of cleaning know-how, providing solutions to a range of cleaning requirements for any facility.
Scott explains: "It's important to carry out regular reviews of your cleaning regime to find out where efficiencies can be made, especially with floorcare maintenance as it can often be the most time-consuming task. It's a service we often get asked for by our distributors. We frequently visit end-users on our customers' behalf to spend a day with their cleaning staff to understand the challenges they face so we can recommend the best practices and products to get the job done."
Pro-mist microfibre mop system
The microfibre flat mop kit combines a new Pro-mist spray handle and microfibre pads for effective rapid response cleaning, without the need for excessive amounts of waste water or chemical agents.
The Pro-mist features a removable bottle and spray trigger, which delivers a fine mist of solution directly to the surface to clean and dry floors quickly. There's no need for buckets of water which makes it suitable for spot cleaning. The mop's lightweight break-frame reduces strain on joints and has a built-in release system to avoid user contact with the soiled mop.
The mop system is designed to be completely versatile to meet the needs of today's janitorial workforce and is available with a range of microfibre pads. The antibacterial Nano-Ag Microcide silver mop pads are designed to prevent bacterial growth. Once bacteria is picked up by the mop it is virtually eliminated within 30 minutes of contact. Nano silver works effectively to reduce the five most common bacteria – Staphylococcus aureus, Pseudomonas aeruginosa, Klebsiella pneumoniae, Escherichia coli and Salmonella. The antibacterial properties of the material also mean that the pads can be used without any chemical cleaning agents and can be washed at temperatures of 30 to 40°, making them a more environmentally-friendly cleaning option.
The kit can also be supplied with disposable Mi-mop microfibre pads, which are suitable for hygiene-critical areas such as restaurants or hospitals where there's no access to laundry facilities on site, or where infection control policy requirements must be met to reduce cross contamination risk.
Exel Supermop
Robert Scott's Exel Supermop is a highly absorbent socket mop made with Nano-Ag silver ions for extra hygienic and effective floor cleaning. The Supermop is said to be a faster drying alternative to traditional cotton mops and is suitable for small to medium floor areas. Its Nano silver ions reduce the need for cleaning chemicals and, like the Pro-mist antibacterial pads, the Supermop can be washed at temperatures of 30 to 40°.
The Supermop has been developed to fit Robert Scott's Exel handle and is colour-coded to comply with cleaning industry standards.
Toucan Eco
Robert Scott's Toucan Eco system uses electrochemical activation (ECA) technology, an effective disinfectant and cleaning alternative to synthetic chemicals. It has only two components – water and table salt (sodium chloride). Together they create a strong, naturally-occurring disinfectant, cleaner and sanitiser that's safe, non-allergenic, environmentally-friendly and low cost.
Toucan Eco can be used as a cleaning solution for floors of all sizes in a wide range of facilities from schools and offices to retail units, restaurants and cafés. It is available in a range of unit options from one to 100L and can be used with most mopping systems. Whether that's spot cleaning or rapid response tools such as the Pro-mist, or as part of trolley and caddy units, its versatility makes Toucan Eco an attractive option for businesses committed to sustainable alternatives.
Robert Scott believes all of these products offer numerous benefits to the health and wellbeing of staff. The lightweight nature of the materials, and the modern design contributes to reducing the risk of strains or injuries from heavy lifting. As well as this, reducing or eliminating the need for cleaning chemicals and hazardous substances by using products such as antibacterial Nano-Ag silver will reduce waste plastic from chemical packaging, volumes of water consumed and long-term exposure of staff to potentially harmful cleaning agents.
OTHER ARTICLES IN THIS SECTION