ARTICLE
New smoke alarm test aerosol
29 May 2019
Gas Safe Europe has unveiled a new smoke alarm test aerosol, Detectasmoke DSF1, to complement its existing non-flammable version.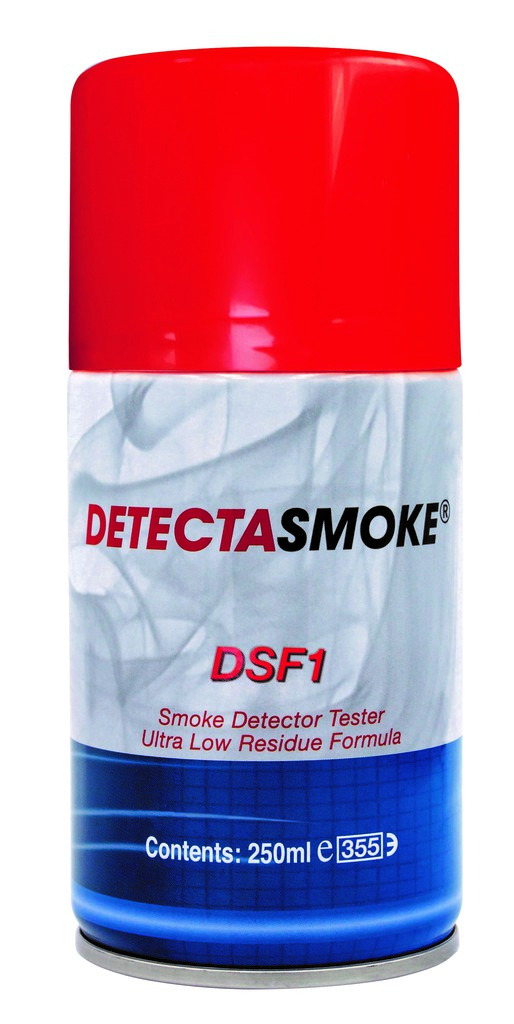 Detectasmoke products contain a dry active ingredient developed by the company's founder and managing director John Stones, an analytical chemist. It does not leave an oily residue after a smoke alarm test has been carried out.
Stones says: "Our Detectasmoke products have been described as 'game-changing' by customers.
"The deposit of residue is a big issue when it comes to the testing of smoke alarms. Customers asked me to specifically address this issue and thanks to my background as an analytical chemist I was able to create a dry active ingredient that leaves no residue.
"The end result is that we have developed products which increase effectiveness, reliability and value for money."
In addition to launching the new DSF1 aerosol, North Wales-based Gas Safe Europe has also reformulated its non-flammable product to meet F-Gas Regulations.
All Detectasmoke products are fully compliant with 2018 F-Gas Regulations. They are also suitable for use with all pole delivery systems.
Stones adds: "The industry has been using aerosols to test for smoke and gas for over 30 years and is committed to continuing to use aerosol products.
"They do, however, expect manufacturers like ourselves to continue to innovate and bring new, cleaner, more effective products to the market. We believe we have achieved this with our Detectasmoke product range."
Detectasmoke is widely used across a number of industries including fire and security, maintenance and marine to regularly test smoke alarm systems.
It is available in 250ml and 150ml cans and is available from distributors including City Electrical, Wolseley, Edmundson Electrical and CPC.
In addition to Detectasmoke, Gas Safe Europe also manufactures a number of other safety products including Detectagas, Detectaleak and Detectadusta.
OTHER ARTICLES IN THIS SECTION