ARTICLE
Single gas monitor with two-year run time
23 May 2019
The Tango TX1, with two-year run time and DualSense Technology, is designed to increase worker safety, regardless of bump test frequency, while reducing overall costs.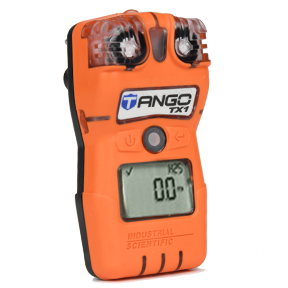 DualSense Technology uses redundant sensors to determine the concentration of the target gas in the atmosphere and reduce the risk of instrument failure. Two sensors of the same type in one gas detector help ensure an accurate gas reading.
Safety: Industrial Scientific says DualSense Technology ensures that, regardless of bump test policy, you will be safer with the Tango than with any other single gas instrument on the market today.*
Long battery life: The device operates continuously in an 'always-on' mode for two years. After the battery can no longer support instrument life, it can be replaced for another two years of continuous operation.
Louder instrument alarm: Alarms at 100dB at 10cm, making it twice the volume of Industrial Scientific's GasBadge units. Alarm volume can be increased by about 10dB for higher-noise environments with the addition of the optional AlarmAmp.
*Based on iNet data, including more than 2 million bump tests and 100,000 unique sensors.
OTHER ARTICLES IN THIS SECTION