ARTICLE
Reduce injury with wearable tech
02 March 2020
A collaboration between BSS; Travis Perkins Group's largest and leading distributor of pipeline and heating solutions in the UK and Soter Analytics, a global wearable tech company housing the smallest and lightest safety tech device on the market, has reduced musculoskeletal injuries in the workplace by 55% over the last 12 months.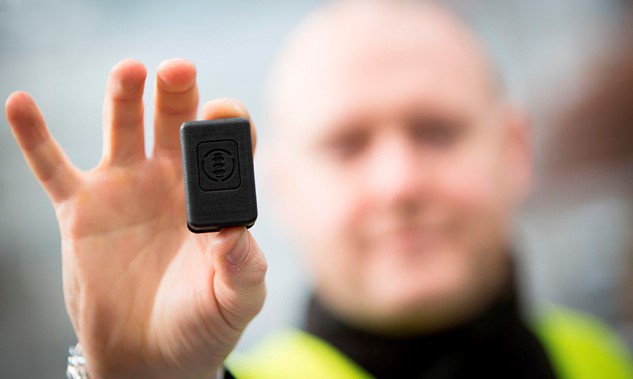 The SoterSpine solution developed by Soter Analytics has automated the ergonomics process starting from the worker and filtering through to management. "Musculoskeletal safety in the workplace shouldn't be difficult, we make movement safety simple and automate the process. Workers can create a personalised injury reduction program, no supervisors, just the employee and the technology," said Matthew Hart, CEO, Soter Analytics.
The solution consists of a 2 x 3cm lightweight clip on device, accompanied by a worker friendly app showing real-time data and in-situ micro-learning along with a backend management dashboard. The combination proves to reduce the risk and all the direct and indirect costs associated to injuries in manual handling industries.
Mr Vimel Budhdev, Head of Health, Safety and Environment, Travis Perkins says, "Using innovative ideas is what we strive to do. Adopting the SoterSpine solution to link in with one of the problems that we have within the business, [manual handling], and employing this device to help eliminate, reduce and also teach people the right way of doing manual handling has been the perfect marriage".
Mr. Budhdev reports that not only has user engagement been really positive, the reduction of high-risk movements has been paramount. "In one simple instance, the device highlighted that one of our colleagues was bending at a low level roughly around 100 times a day so by easily moving some things around we have saved around 26,000 high-risk bending movements in a year, you can appreciate that small device pointing us in the right direction".
Not only has the solution largely reduced the number of high-risk movements, now having been rolled out throughout the BSS warehouses, for 12 months the company has seen a 55% reduction in manual handling injures compared to the previous year.
Amy Hope, Chief Ergonomist at Soter Analytics said, "The Health and Safety culture at Travis Perkins goes over and above and is one of the best I have been fortunate enough to be part of. They have an incredible reporting culture and workers hold each other to account and look out for others."
Ms. Hope added: "When you can track, compare, share, engage and take home your learnings, being actively safe at work is fun and promotes positive imbedded behavioural change". User engagement is one of the Soter Analytics biggest priorities and working with Travis Perkins has been a great opportunity to not only prove the merits of the solution but showcase the design and engaging interactive features.
More details can be found at www.soteranalytics.com
OTHER ARTICLES IN THIS SECTION