ARTICLE
Protecting mobile research nurses
23 October 2019
Illingworth Research Group has announced a partnership with StaySafe, as the first user of this lone working system in the pharmaceutical sector.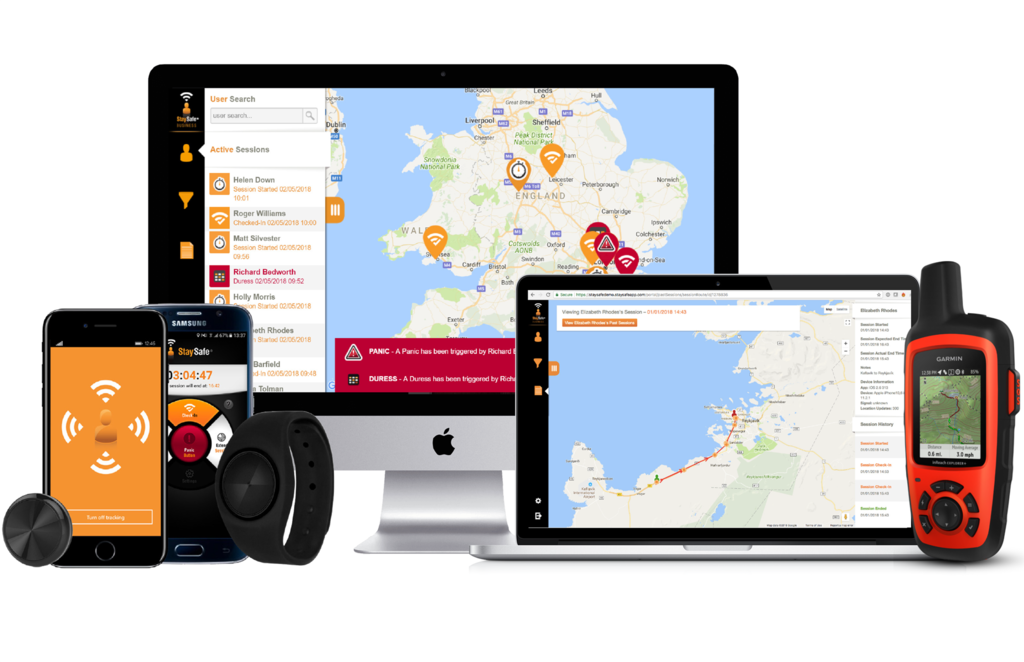 Under the partnership, research nurses can log their arrival and safe departure from each external visit with the simple press of a button. Along with tracking a nurse's location via GPS while in a session, the app incorporates a panic feature which they can use in an emergency. If an employee triggers an alert or fails to check-in within a specified time, their manager will immediately be alerted.
Illingworth Research Group employs mobile research nurses to conduct specified clinical trial visits at patients' home, school or place of work. Prior to the rollout of StaySafe, the company relied on a buddy system lone worker policy where nurses would call another nurse to check-in when visiting patients away from study sites. However, this system was laborious to manage, had the potential for human error and was not suitable for the volume of work currently in progress and planned for the future. The company needed a lone working solution that provided nurses with an easy, reliable way to alert the study team should they need help.
Peter Allan, associate director at Illingworth Research Group, comments: "StaySafe has provided us with a solution that removes the hassle of a manual system, while significantly increasing the security of the nurse. Lone worker communication is reduced to when it is actually needed – when a session expires, or a panic alarm is triggered. Instant notifications alert our central team, allowing us to view the nurse's location and contact them immediately to confirm the issue. We hope to never need to support a nurse under duress, but the StaySafe app and hub will allow us to deal with a difficult situation quickly and effectively."
The StaySafe lone working app and cloud-based monitoring system has been successfully trialled by Illingworth Research Group on 150 research visits across 10 countries so far. Both Research Nurses and the Research Nursing Project Managers prefer using the app which has reduced time spent on administration and given nurses a greater level of control. For example, if a visit needs to be longer than expected, a nurse can simply extend the time for the session on the app. The app informs a Project Manager, without the need for calls or worry when a nurse runs over the expected visit time. The innovative StaySafe app will be rolled out globally across the company in the coming months.
Don Cameron, CEO at StaySafe, adds: "Recent data taken from the annual NHS survey has shown a noticeable rise in the number of medical staff being harassed, abused or bullied at work, particularly amongst nurses and doctors. With this in mind, we are delighted to partner with Illingworth Research Group to support their nurses and minimise the risk faced by their lone workers"
www.staysafeapp.com
OTHER ARTICLES IN THIS SECTION