ARTICLE
Wrapping solution
14 March 2018
FHOSS Safety Wear has announced the availability of its new Illuminated Vehicle Wrapping solution for the plant industry.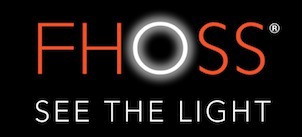 This high performance safety technology works via a illuminated prismatic retroflective panel, which is fitted and tailored to each vehicle, allowing them to be seen from a minimum of 1600 metres even in complete darkness. With 80,000 hours of lifespan, the tape is fully water and weatherproof; it is also compliant to chapter 8 and has been approved by Network Rail and SNC.Lavalin.
Andrew Kimitri, founder of FHOSS Safety Wear says: "We are delighted to be launching our new vehicle wrapping solution for the plant industry. While the illuminated livery technology has reflective properties, the panel doesn't rely on a secondary light source to illuminate, so diggers and other plant machinery can be light up at all times and seen even in complete darkness.
"The technology allows site managers to feel assured that their staff, fleet and plant are well protected during hours of darkness and low lit environments. What's more this is a highly cost effective solution to the plant industry, a vehicle can be light up for the duration of its lease. We have already had much interest from customers including Lundy and Lavalin who have purchased the wrapping solution for a number of their vehicles."
Rob Hollins (POS Manager) from Lundy says: "At Lundy, we are always looking for new ways to invest in our existing fleet and see ourselves as leading the way in safety and innovation in the plant industry. We have been very impressed with this new vehicle wrapping technology as it can be tailored to each of our vehicles, allowing them to be light up even when there is a complete lack of ambient light. This makes our plant feel much safer and the feedback we've had from our men on the ground has been fantastic. We look forward to working more with FHOSS more in the future."
OTHER ARTICLES IN THIS SECTION