ARTICLE
Clean today, pay tomorrow
30 October 2017
Kärcher explains how with finance lease packages, it's never been easier to get swept away with cleaning on an industrial scale.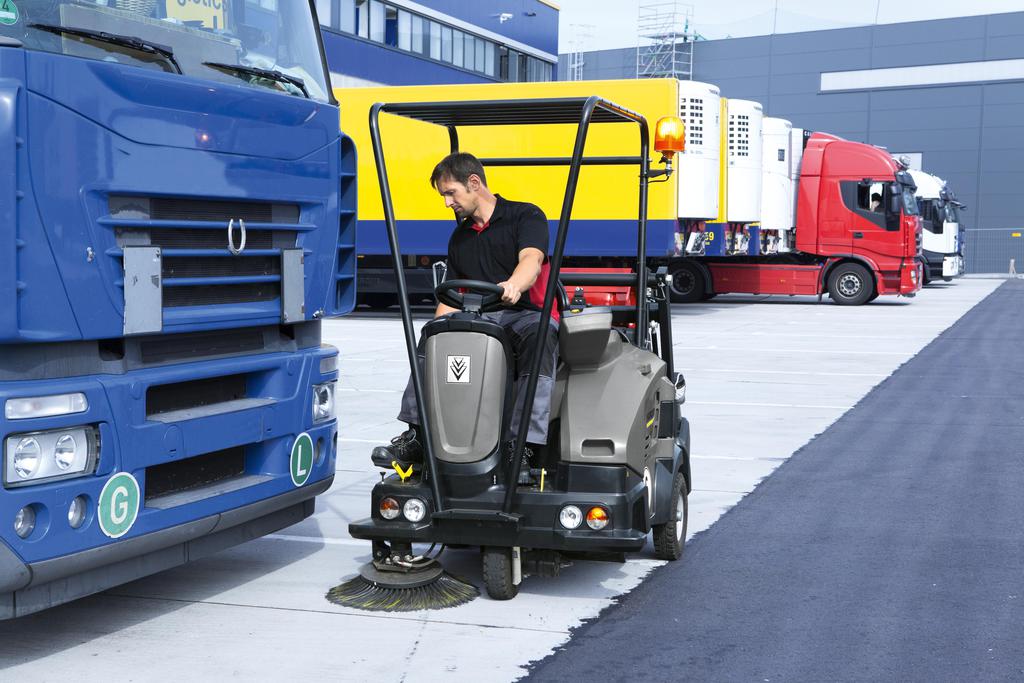 Beyond ensuring today's tough standards of hygiene are met, scrupulous operational cleanliness preserves the lifespan of machinery and protects employees from hazards, be it airborne dust particles or the risk of slips, trips and falls.
Keeping your warehouses and yards clear of dirt, debris, litter and leaves is time well spent; dirt and dust kicked up by feet or carried by forklift trucks can easily transfer onto sensitive machinery, production lines and product packaging – potentially damaging stock, expensive equipment, slowing productivity or, for 3PLs in particular, creating a negative impression for your customers. And don't neglect the outdoors; sweeping outside will cut the dirt entering by two thirds, and it's significantly easier to keep dirt out of a building than to clean up once it's indoors.
Boasting a host of innovations and typical Kärcher attention to detail, Kärcher's KM industrial sweeper range redefines ride-on sweeping. Available with a range of fuel/power options, canopy versions provide fall protection for use between racking and shelving.
The EASY operating concept ensures one switch activates the machines' basic functions and clearly arranged switches with self-explanatory symbols activate other functions. Multiple display languages are available for easy user familiarisation – ideal for logistics environments where seasonal peaks mean training new staff needs to be simple and fast.
Innovations include unique crescent sweeping brush for clever one-step corner cleaning, patented impact protection to defend against damage from obstacles and speed bumps, novel brush position for easy inspection and service access and Power Plus to deliver a boost from the battery - similar to the KERS system on a F1 car - enabling easier uphill driving.
With Kärcher it's easy to achieve a practical cleaning schedule that won't adversely impact upon operations. Rising personnel and wage costs are making labour-saving technology more attractive than ever, so if you're someone who'd like to spend more time working and less time cleaning, it's worth looking at mechanisation now. Kärcher cleaning solutions for industry and logistics protect the value and longevity of your equipment whilst helping to maintain a safe and tidy working environment.
To help more businesses make the transition to mechanised cleaning Kärcher is currently offering the chance to CLEAN NOW PAY NOTHING UNTIL 2018*. Access the machine you need straight away, and pay nothing until next year. Available on all new Kärcher Walk-Behind, Step-On and Ride-On Sweepers and Scrubber Driers including combination machines.
To find out how Kärcher can make a difference to the efficiency, productivity, safety and cleanliness of your business, call 01295 752142, email cleaning@karcher.co.uk or visit www.karcher.co.uk/paynextyear.
OTHER ARTICLES IN THIS SECTION