ARTICLE
New Chapter 8 Chevrons
15 June 2016
Colas identified a potential safety risk with the removable magnetic Chapter 8 Chevrons traditionally used for cars visiting worksites and, together with Farnborough Signs, has developed an innovative solution for the problem.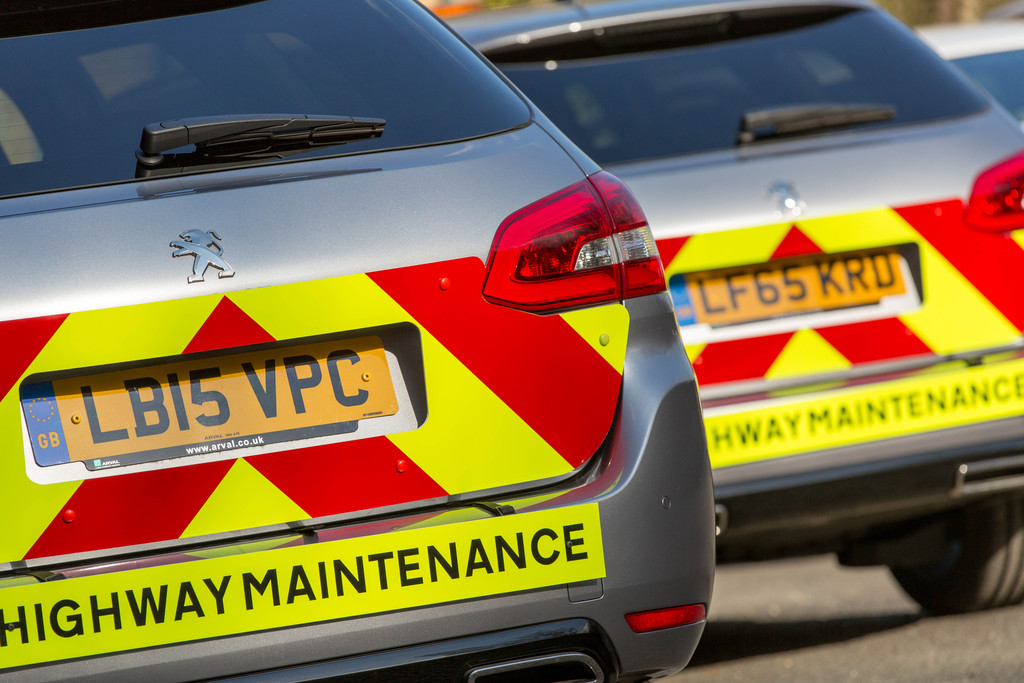 Across the industry, to comply with the Red Book and Chapter 8, operational vehicles have permanent Chapter 8 Chevron markings attached with adhesive. However, the change in car manufacturing specifications in recent years has resulted in car boots no longer being metal, but plastic instead. Therefore attaching magnetic Chapter 8 chevrons to plastic boots poses a potential safety risk.
The new Chapter 8 Chevrons can be cut to size and easily attached with both suckers and straps, alleviating the risk of them coming loose or falling off.
Pat Sheehan, Colas health and safety manager, said: "These new Chapter 8 Chevrons are easy to fit and ensure that anyone from Colas out on site is not only meeting the requirements, but is also highly visible. As a company we understand that people using company cars don't necessarily want permanent chevrons on their vehicles when they are commuting to and from work, so the new ones are ideal."
The new chevrons have been trialled on the M3 Project where Colas is working for Balfour Beatty who secured one of Highways England's largest Traffic Management Schemes in the UK to construct a Smart Motorway covering 15.5 miles of carriageway from junctions 4a to 2.
OTHER ARTICLES IN THIS SECTION