Home
>
Guidance within REACH
ARTICLE
Guidance within REACH
08 May 2014
The UK Chemicals Stakeholder Forum (UKCSF) has published SME-friendly advice on a key element of the EU's REACH Regulation.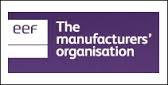 Authorisation is one of the REACH processes for managing the risks of certain hazardous substances and promoting their replacement with safer alternatives. Substances that are subject to Authorisation may not be used in the EU unless a company has been authorised to do so. This will mean that such substances are eventually phased out of all non-essential uses.
The guidance has been produced for SMEs as it is increasingly recognised that the complexity of REACH means that SMEs in particular face a challenge in managing it. Furthermore, awareness of Authorisation is thought to be low, particularly amongst "downstream users of chemicals", those companies using chemicals in their products and processes.

The guidance explains how businesses will be affected by Authorisation. It provides answers to a number of key questions around the Authorisation process such as where to find out information on how to substitute chemicals; what the key steps and processes are; how to monitor what's going on and practical advice about applying for Authorisation. It also includes a number of links to relevant guidance material from industry, the UK REACH Competent Authority and ECHA.
It is now available on the government's website: www.gov.uk
RELATED ARTICLES
No related articles listed
OTHER ARTICLES IN THIS SECTION