Safer than steel?
30 April 2014
When storing aggressive fluids, steel isn't always suitable according to storage equipment manufacturer Denios.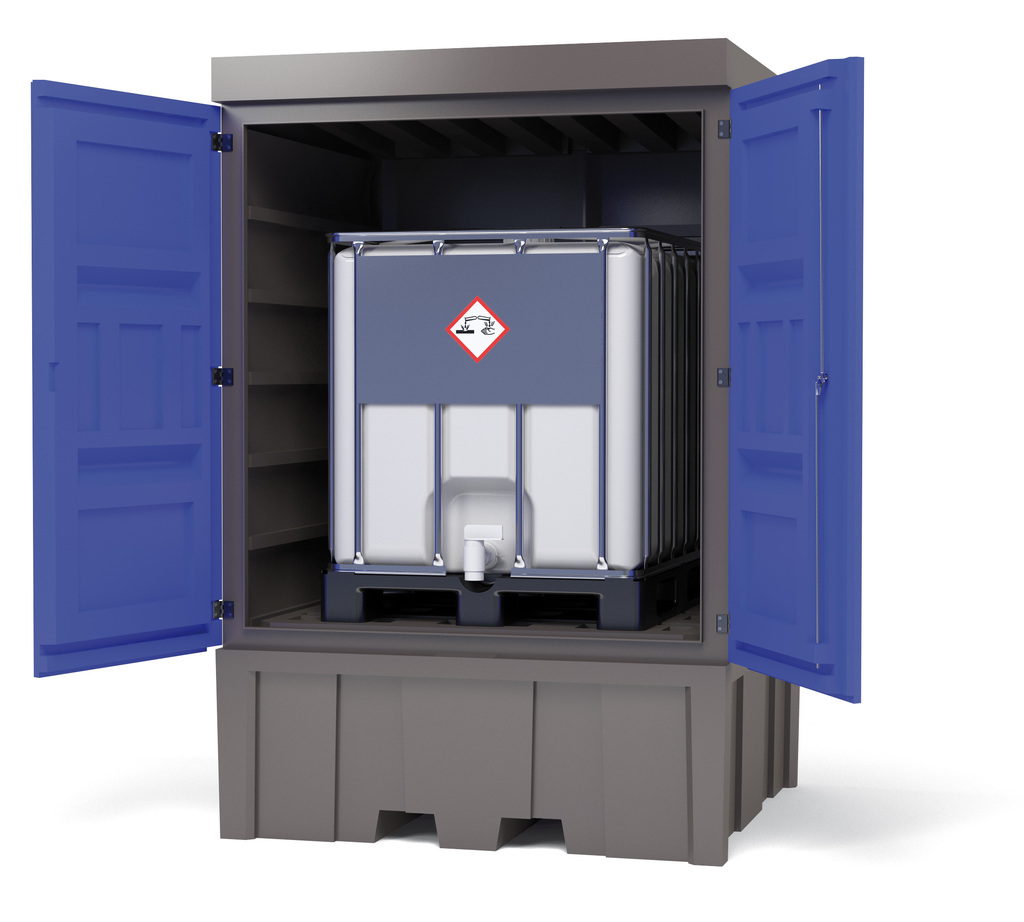 Acids and alkalis, for example, have corrosive properties and will attack steel, therefore compromising long term protection. The company says that plastic offers a high degree of resistance to oils, acids and alkalis as well as other water-polluting, non-flammable substances. It's also cheaper than stainless steel.
DENIOS manufactures a wide range of products in environmentally friendly fully recyclable polyethylene (PE).
The new PolySafe depot from DENIOS is manufactured from 100% PE, so it's suitable for the approved storage of water-polluting substances and aggressive chemicals, both indoors and outdoors. PolySafe Depots are available for the storage of up to four 205 litre drums or one 1000 litre IBC.
With a spacious internal height, it's safe and efficient to load with a forklift or pallet truck and integral forklift pockets for access underneath make it easy to relocate.
OTHER ARTICLES IN THIS SECTION