Don't leave maintenance too late
26 November 2013
The British Standard BS8487:2007 – developed in conjunction with global Gas Booster specialist Secomak – prescribes the latest maintenance guidelines to vendors or owners of one or more Gas Boosters to ensure their ongoing safety and efficiency performance.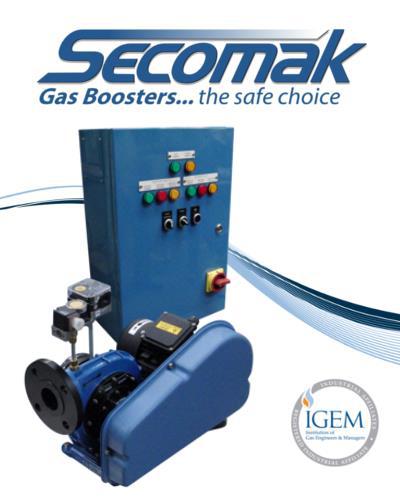 The Standard recommends that drive belts are replaced annually, flexible connectors are replaced every five years and that bearing assemblies are replaced every five years – irrespective of perceived bearing condition.
Secomak MD Ian Roffe said: "At Secomak we can help optimise the performance, reliability and efficiency of your Gas Booster equipment by supporting Gas Booster owners and vendors to ensure that they meet the latest British Standards through regular, preventative maintenance and the supply of vital spare components. This in turn can mitigate against loss of earnings and increased costs associated with downtime and equipment inefficiencies.
"High quality engineering support is a vital component in any business continuity plan but is, unfortunately, often overlooked until something goes wrong. We frequently hear from Gas Booster owners who have left it late in the season to perform their routine maintenance checks – this means that when the cooler weather arrives the Gas Booster may need more urgent attention, precisely when the equipment's performance is most critical. "
MORE FROM THIS COMPANY
No related articles listed
OTHER ARTICLES IN THIS SECTION