ARTICLE
Personal safety at work
18 February 2019
Suzy Lamplugh was established in 1986, following the disappearance of 25-year-old Suzy Lamplugh, an estate agent and lone-worker who went to meet a client and never returned. The Trust has since pioneered personal safety as a life skill and a public policy priority.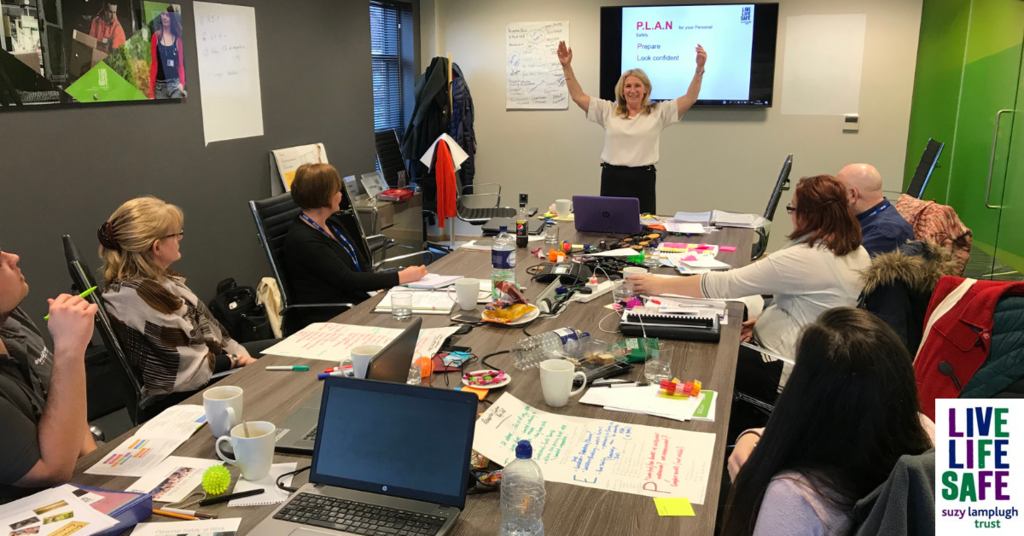 Suzy was never found and eventually declared deceased after seven years in 1993. The Trust was set up six months after Suzy's disappearance and 32 years on, it is widely regarded as field experts in lone-working and personal safety training and continues to work towards reducing the risk of violence and aggression by educating, campaigning and supporting people to take steps to avoid, mitigate or manage risks at work, as well as across all aspects of their lives.
Our vision is a society in which people are safer and feel safer from harassment, violence and aggression. Practical customised training packages available help maximise employees' personal safety at work and place individuals in control when it comes to keeping themselves safe, promoting a happier work environment and reducing cost to individuals and businesses.
We work closely with private, public and third-sector organisations, including Education, Legal, Property and Housing, Transport, Construction, Security, Met Police, NHS, the Home Office.
Suzy Lamplugh Trust's training and consultancy options include:
Awareness raising talks, ideal for organisations who wish to provide employees with an awareness of personal safety issues
Manager briefings for managers of lone-workers who need an overview of the legal aspects of lone-working and fundamentals of good personal safety and lone-working practices
Lone-worker personal safety training courses designed to raise awareness of risks employees may face while lone-working, while giving them the tools they need to minimise and manage such risks through dynamic assessment and conflict management tools
Train-the-Trainer courses, providing delegates with the knowledge, skills and confidence needed to plan and deliver high quality bespoke personal safety and conflict management training sessions to a variety of staff roles within their organisation.
Suzy Lamplugh Trust also offer stalking training and consultancy and since the inception of the Trust stalking has been an integral and imperative part of our activities. From campaigning, policy, training, and frontline service provision at the Trust has a reputation as a world-leading centre of excellence; and very much the leading stalking authority in the UK.
Suzy Lamplugh Trust has the UK's only dedicated Stalking Policy Officer and this investment and expertise is evident in the Trust's many successes – including legislative changes, and far-reaching policy and practice changes within the Police and CPS. The work of Suzy Lamplugh Trust has been pivotal to changes in legislation and practice nationally, including the introduction of the Protection from Harassment Act 1997, the Protection of Freedoms Act 2012, and the upcoming stalking protection orders. The Trust also run the UK's only National Stalking Helpline.
OTHER ARTICLES IN THIS SECTION