ARTICLE
Improving fleet safety
17 September 2018
I.D. Systems, the supplier of OEM-independent and intelligent fleet management systems, has launched with PowerFleet Essence a new smart management solution to improve substantially the safety in small and medium sized forklift and other industrial trucks fleets.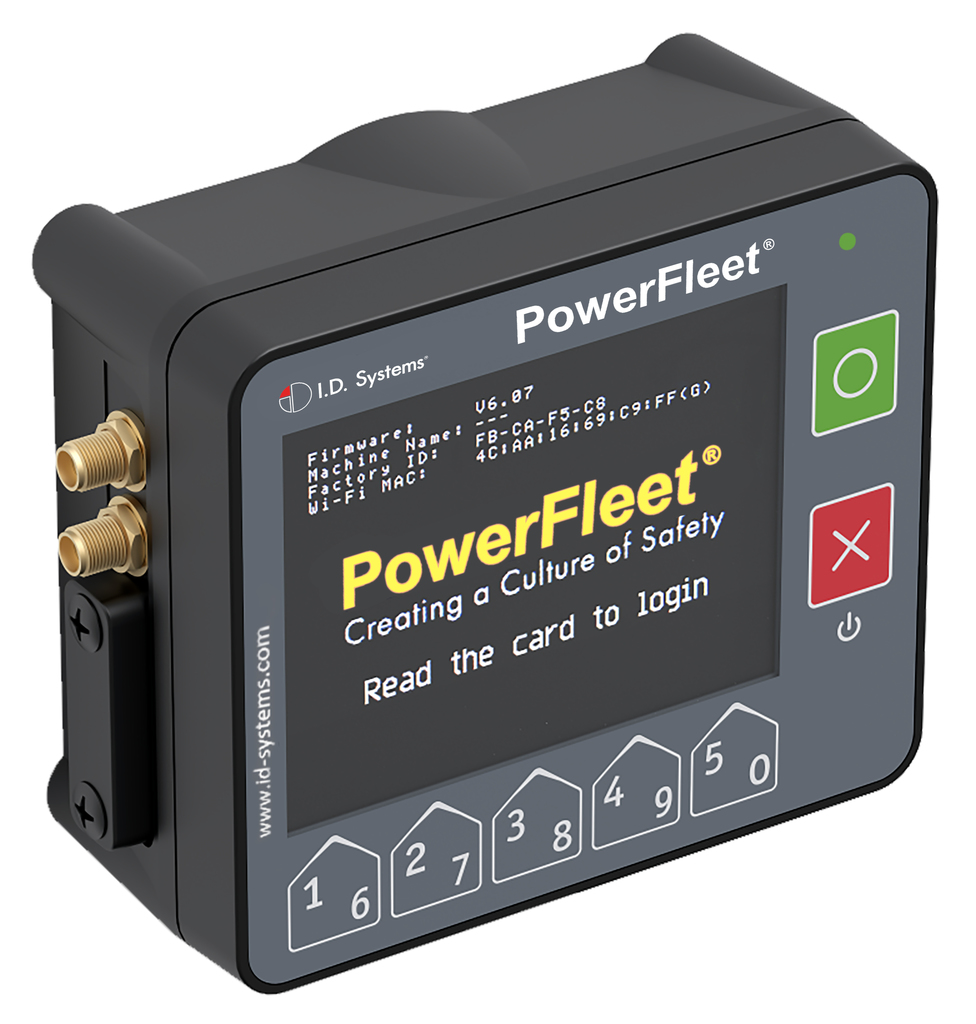 The systems performance range includes access control for authorized operators only, electronic checklists for pre-operation checks and impact damage recording.
PowerFleet Essence consists of the OC53 operator console and the PowerFleet Control Center app downloaded to an iPad or iPhone. The system communicates using a Bluetooth direct connection. Industrial truck data is collected automatically while in range of any app-enabled Bluetooth device, then displayed and managed in the intuitive, "self-service" PowerFleet Control Center app. No IT support or Wi-Fi networking is required. As an added bonus, the system can be configured to support different languages.
PowerFleet Essence will be available in the 4th quarter 2018.
OTHER ARTICLES IN THIS SECTION