ARTICLE
Solution to dirty castors
12 March 2019
Silicone Hygiene's Castor Wheel Cover is both removable and washable and, if used correctly, can be removed daily/weekly, put through a dishwasher and placed back on the wheel in a matter of minutes.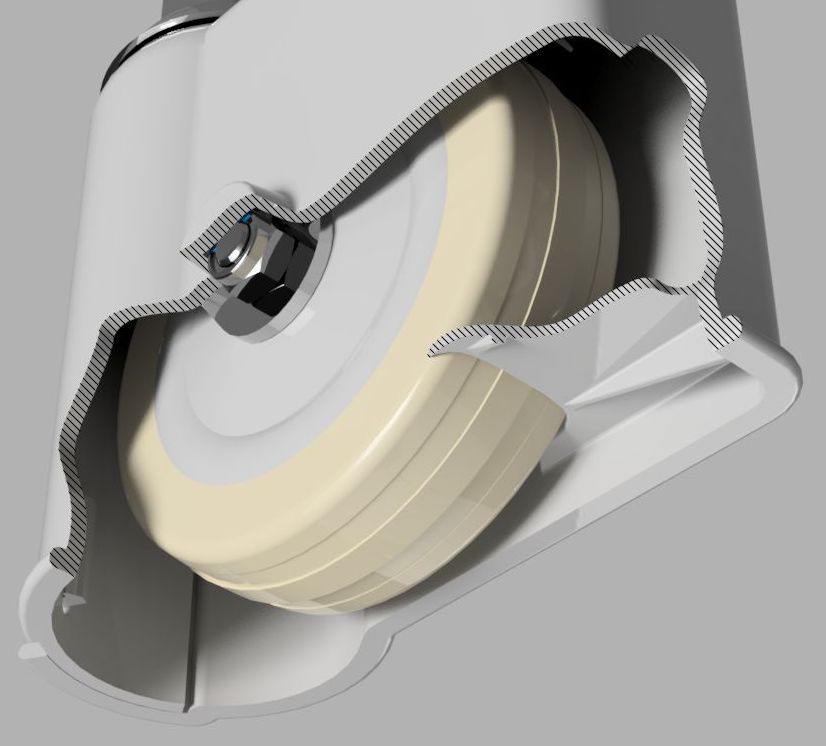 Kevin Gosling, environmental health manager, Winchester City Council says: "Throughout my career, when undertaking routine food hygiene inspections, I have seen many a wheel on moveable equipment that is dirty, even within premises where there are strict controls on cleaning. If Silicone Hygiene's Castor Wheel Cover has the ability to keep a difficult area clean, it can only be good for the food industry and any other industry that uses equipment with wheels.
"I have worked in food safety for nearly 40 years and have identified wheels to mobile equipment as an issue both in being clean and being capable of being cleaned due to their design. I have brought prosecutions against food businesses where dirty wheels have been part of the overall problem.
"The general requirement within European food safety legislation requires a food premises to be kept clean and maintained in good repair and condition.
"During routine inspections I will ask how a business goes about cleaning and maintaining the wheels and often I am met with "well we try our best but they are not easy to clean. This new design looks to have solved the problem.
"This seems to be a simple solution to overcome a cleaning problem not only in the food industry but any sector where mobile equipment is used. The design has also encompassed a wheel scraper to remove debris that has built up on the wheel during movement."
Nick Davis, creator of Silicone Hygiene's Castor Wheel Cover, says: "I'm looking for an exclusive global licensee to acquire this turn-key income stream."
OTHER ARTICLES IN THIS SECTION