ARTICLE
VPS Highway Solutions launches zone system for road worker safety
09 December 2019
VPS Highway Solutions has developed an integrated safety solution for highway maintenance personnel and roadworkers.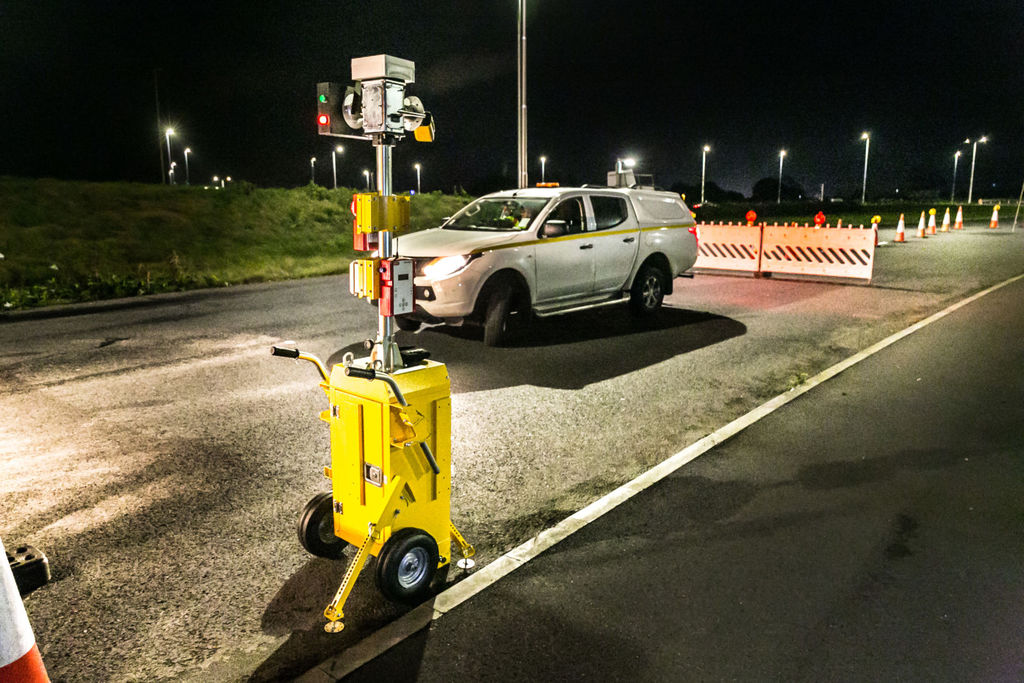 The system alerts road workers to an approaching vehicle, using an analytic high-definition camera system mounted on self-powered VPS Smart Towers, all linked wirelessly to sounders fitted on traditional cones.
More than 4000 people work on the construction and repair of our highways, often working alongside traffic moving at high speeds. Highways England reports that on average there are almost 300 incidents a week of accidental incursions, where drivers accidentally enter roadworks, and abuse, affecting road workers who are busy improving Britain's motorways and A roads.
Apart from injuries, roadworkers suffer over one fatality every fortnight from being struck by a moving vehicle. Highways Term Maintenance Association (HTMA) held a Safety Forum recently, where research revealed a majority of UK road users – almost 60% — admit to driving in ways that put themselves, roadworkers and other road users at risk of injury or death.
The Highways Solutions team at VPS Security Services recently captured Transport technology Business of the Year at TRANSTech for its innovative use of technologies to improve transport and mobility in the UK.
Phil Bunting, VPS' Director responsible for the Highways Solutions team, says: ​"We're a new generation of entrepreneurs who are investing in rewriting the model for how we travel. As part of VPS' Smartzone Safety System, integrating technologies enables us to deliver a whole raft of intelligent traffic solutions that can help improve transport and safety for everyone. The timing of this launch could not be better, following on from last week's Road Safety Week."
The team have again shown their ability to disrupt the market by combining a smart blend of patented, sophisticated technologies that include bi-spectrum cameras, (that are both thermal and high definition), detection analytics, the ability to include medical alerts into the sounder, with text and email alerts sent with images to site staff.
Underlining its commitment to improving future mobility and safety, VPS Group'sChief Operating Officer Darron Cavanagh, is speaking at Move 2020, a mobility event held in February next year, at London's Excel.
For more details about traffic incursions solutions, visit: www​.vps​group​.com.
References: http://​www​.htma​.info/​i​n​d​u​s​t​r​y​-​t​o​p​i​c​s​/​r​o​a​d​-​w​o​r​k​e​r​-​s​a​fety.
OTHER ARTICLES IN THIS SECTION