May FOCUS
Monthly Focus - Personal Protection Equipment
This month we focus on Personal Protection Equipment.
[Read More]
RECENT STORIES
Expanded free guide to machinery guarding standards
Procter Machine Guarding has published the 9th edition of 'On Your Guard - A Designer's Guide to Machinery Guarding Standards.' The new version reflects recent changes to standards, adds standards relating to other aspects of machinery safety, and has more 'Type C' standards for specific classes of machine.
[Read More]
LATEST FEATURES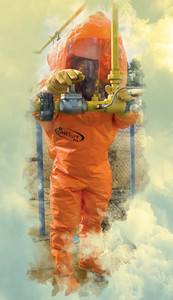 The importance of flame and flash fire protection
13/06 - June 2013
In industrial settings and emergency situations involving hazardous chemicals, there are a wide range of potential risks from chemical spills to mechanical hazards and flash fires. HSM spoke to Ian Hutcheson from Saint-Gobain Performance Plastics to find out about the risks of fire and flash fire, the safety standards that apply and the latest personal protective equipment on the market
[Read More]