May FOCUS
Monthly Focus - Personal Protection Equipment
This month we focus on Personal Protection Equipment.
[Read More]
RECENT STORIES
Does your drug and alcohol policy protect you?
Leading safety solutions provider Draeger Safety UK will be giving businesses the opportunity to trial the UK's first and only Home Office approved drug detection kit at this year's Safety and Health Expo.
[Read More]
LATEST FEATURES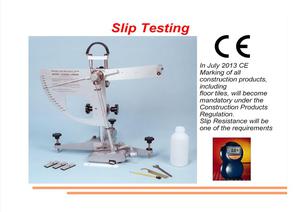 Wipe the floor with slip risks
13/06 - June 2013
Rebecca Ivory, sales director at Sliptech, explains how a few simple steps can help to prevent costly accidents caused by slippery floors at work
[Read More]