May FOCUS
Monthly Focus - Personal Protection Equipment
This month we focus on Personal Protection Equipment.
[Read More]
RECENT STORIES
It can be said that a lot of us take safety equipment and the fact that it will perform to its fullest, saving injury or death, for granted. But, how can we be certain that another 'horse meat' scandal won't develop in the health and safety world?
[Read More]
LATEST FEATURES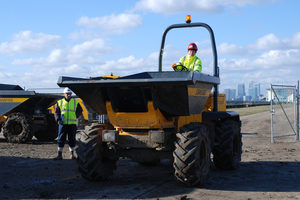 Tackling fraud in the construction industry
13/06 - June 2013
Over the last 18 months, the construction industry has seen a significant increase in fraudulent activity in health and safety tests, resulting in the issuing of fraudulent Construction Plant Competence Scheme (CPCS) cards; the Construction Industry Training Board (CITB) warns in terms of fraudulent cards and provide a some 'top tips' to ensure the integrity of the card scheme.
[Read More]