LATEST NEWS
Safety at risk amid construction card fraud
25 June 2015
One in five of those responsible for checking cards on construction sites have seen fake certification cards for construction workers in the past year, which means that some workers may not be qualified to do the jobs they are doing, according to a new survey.
[Read More]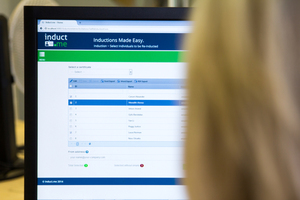 11 June 2015
induct.me specialises in online induction software designed to save companies time and money inducting their workforce quickly and consistently, and minimising the health and safety risk. [Read More]
HOT TOPIC
Hot Topic - Lone Worker Safety
HSM's current Hot Topic is Lone Worker Safety. Ten years ago this was an issue that was barely talked about but as working practices evolve at speed it is an issue that's rising up almost every employer's agenda. Make sure you're informed.
[Read More]
LATEST VIDEOS
INDUSTRY UPDATE