LATEST NEWS
FSF urges Government to reconsider school fire safety design proposals
25 August 2016
The Fire Sector Federation (FSF) is calling on the Department for Education to re-introduce the concept of property protection into its proposed revisions to Building Bulletin (BB) 100: Design for fire safety in schools, in light of the devastating fire that occurred at The Academy, Selsey on 21 August.
[Read More]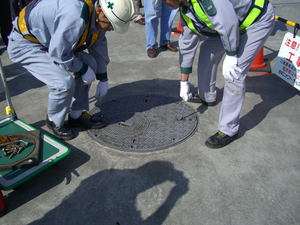 24 August 2016
Fibrelite first invented the composite access cover to reduce the unnecessary injuries associated with traditional metal access covers on petrol station forecourts in 1980. [Read More]
HOT TOPIC

Health & Safety North returns to the Bolton Arena on 12th & 13th October 2016. Established in 2007, the event provides the perfect opportunity for safety & health practitioners and communities 
from across the north of England to come together, learn, network and procure.
[Read More]
LATEST VIDEOS
INDUSTRY UPDATE