LATEST NEWS
ISO 45001 publication extending into March 2018?
07 December 2016
Following a week of meetings in June 2016, during which ISO 45001 - the new occupational health and safety standard being developed by the International Organization for Standardization (ISO) - moved to a second draft international standard (DIS2) stage, ISO/PC 283/WG1, the Working Group responsible for developing the new standard, met last month in Lithuania.
[Read More]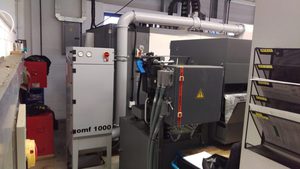 28 November 2016
Anaerospace subcontract manufacturer has recently purchased their 6th OMF1000 coolant mist filter from AirBench for use in their dedicated Airbus production facility. [Read More]
HOT TOPIC

Health & Safety North returns to the Bolton Arena on 12th & 13th October 2016. Established in 2007, the event provides the perfect opportunity for safety & health practitioners and communities 
from across the north of England to come together, learn, network and procure.
[Read More]
LATEST VIDEOS
INDUSTRY UPDATE