LATEST NEWS
BOHS: "Worker health protection is an international human rights issue"
26 January 2015
BOHS, The Chartered Society for Worker Health Protection, has welcomed a new Corporate Human Rights Benchmark that will assess and rank the human rights performance of international companies, and urged employers to recognise worker health protection as a fundamental human rights issue in assessing their global supply chains.
[Read More]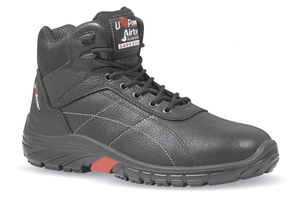 21 January 2015
U-Power offers a range of safety footwear designed to prevent slips and trips, the most common hazards in the workplace. [Read More]
HOT TOPIC
Hot Topic - Lone Worker Safety
HSM's current Hot Topic is Lone Worker Safety. Ten years ago this was an issue that was barely talked about but as working practices evolve at speed it is an issue that's rising up almost every employer's agenda. Make sure you're informed.
[Read More]