LATEST NEWS
Construction firms sentenced after road worker loses arm
30 March 2015
Three construction firms have been ordered to pay over £400,000 in fines and costs for serious safety failings, after a worker lost his arm when it became trapped in poorly-guarded machinery during a road surfacing operation in Hertfordshire.
[Read More]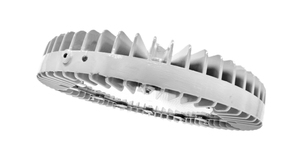 01 April 2015
Dialight has announced the release of what it claims to be the highest-efficiency LED lighting fixtures on the market, the Vigilant H2 Series LED High Bay. [Read More]
HOT TOPIC
Hot Topic - Lone Worker Safety
HSM's current Hot Topic is Lone Worker Safety. Ten years ago this was an issue that was barely talked about but as working practices evolve at speed it is an issue that's rising up almost every employer's agenda. Make sure you're informed.
[Read More]
LATEST VIDEOS
INDUSTRY UPDATE