Higher voltage safe isolation
17 September 2018
Now available from Martindale Electric is the new Drummond MTL15 Test Lamp, designed to extend safe isolation procedures into higher voltage applications.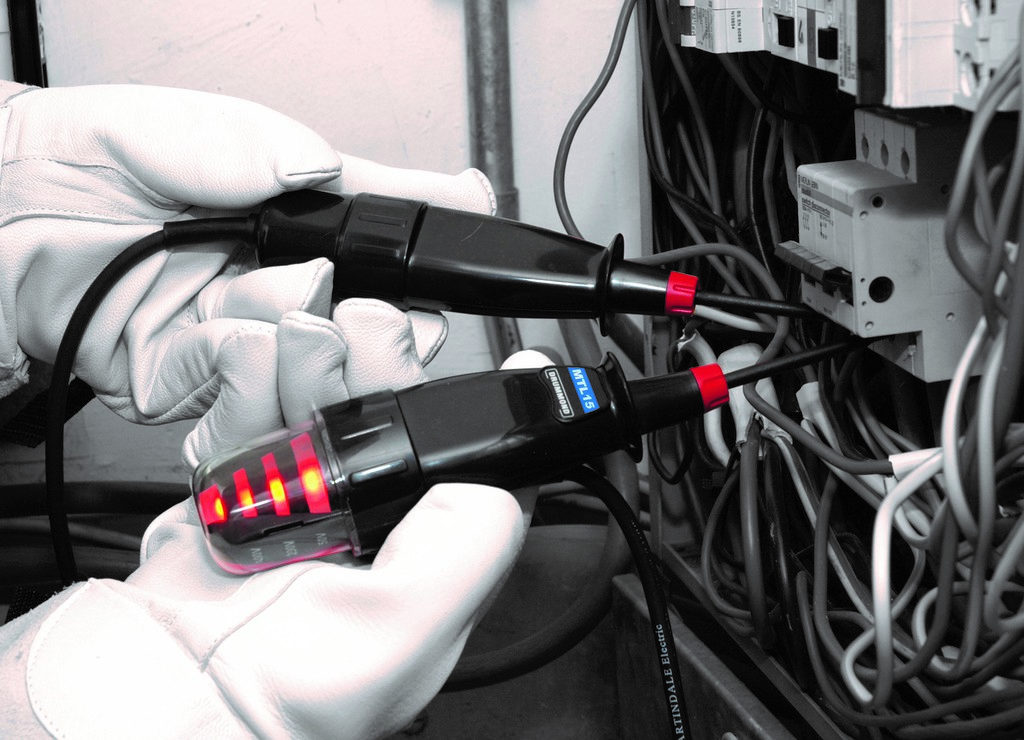 Building on the success of its existing industry endorsed MTL10; the new Drummond MTL15 Test Lamp now has a 1000V CAT IV safety rating and LED indication for AC/DC voltages ranging from 50 to 690V, ensuring compliance with health and safety requirements for safe working in all BS EN61010 installation categories.
The new MTL15 is suited to higher voltage applications with four distinctive bands of LED illumination which provide safe and clear indication for voltages at 50, 230, 400 and 690 volt thresholds. The unique Drummond design with high intensity LEDs provides 360 degree visibility of hazardous voltage levels even in bright sunlight. This ensures accurate identification of potentially lethal supply voltages above 50V and enables the user to easily distinguish source voltages of different supply types.
Designed to optimise user safety, the new Drummond MTL15 Test Lamp is fully compliant with the latest edition of GS38. Safety features include a finger shield to minimise the risk of accidental contact with a live conductor and insulated probe tips, with only 4mm of exposed metal. A two layer double insulated cable with white inner insulation also gives a clear warning of abrasion that could compromise and are resistant to heat and oil damage. The latest addition to the MTL range of Drummond Test Lamps from Martindale does not require batteries and has no ranges or switches, preventing misleading results and ensuring reliable indication of hazardous voltages every time.
OTHER ARTICLES IN THIS SECTION