Two LTM apprentices now full time staff
19 July 2018
LIFT TURN Move (LTM) based in Wirral, have shown a commitment to training the future generation and can confirm that two of their apprentices Charmaine and Josh have now joined LTM as full time staff members.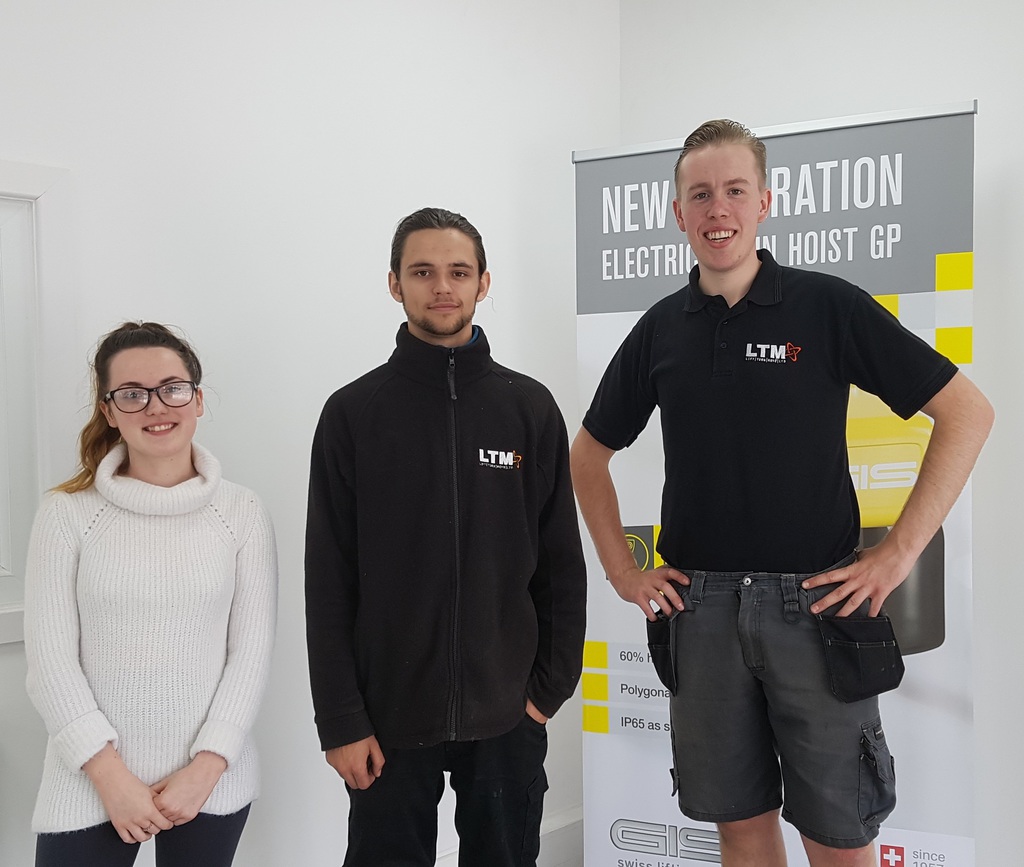 Charmaine Pude came to LTM in 2016 to gain office experience and work towards her NVQ Level 3 in Business Administration. She has recently passed her NVQ and subsequently been given a full time job at LTM as a Sales and Purchasing Assistant.
Joshua Field-Baines approached LTM in 2015 wanting to work in Engineering. He has since completed his apprenticeship and is working towards his Advanced apprenticeship qualification in BTEC HNC in Engineering which includes an NVQ Level 4 and he is also doing his LEEA foundation training.
Skills shortages and recruiting difficulties are considered to be some of the biggest threats facing businesses today, and The Young Apprenticeship Scheme addresses these issues directly.
OTHER ARTICLES IN THIS SECTION