ARTICLE
Self-contained blowdown station for longer components
05 December 2019
AirBench BD is a self-contained blowdown station for the removal of coolant and swarf from machined parts.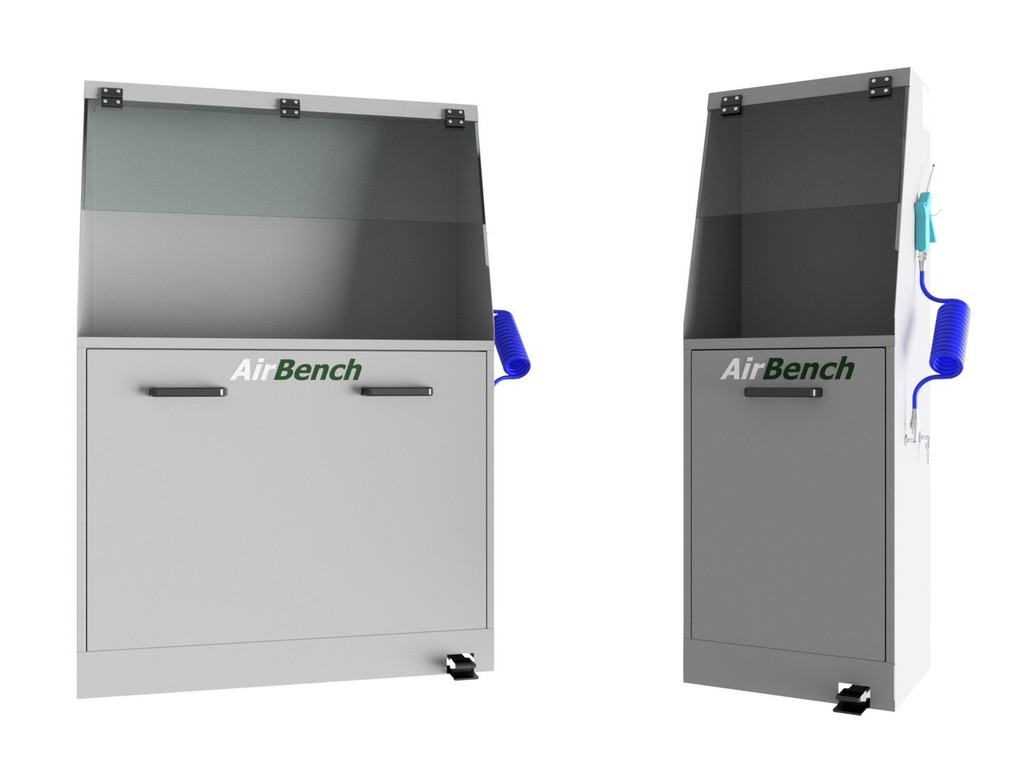 An operator can simply place parts in the cabinet, lower the screen, and use the integral blow gun to clean parts using factory compressed air. An integral venturi system assists with capture of coolant and the filter system in the base of the unit is easily replaced when full.
The new model, the 1000mm wide BD1000, joins the 500mm wide BD500 and is designed for longer components. Both models run solely from factory air supplies with no requirement for electrical connections, making them suitable for positioning next to machine tools for regular operator use.
Maintenance is minimal with only occasional filter pad changes required.
Contact AirBench to arrange a trial or visit: www.airbench.com/bd.
OTHER ARTICLES IN THIS SECTION