ARTICLE
Reusable overshoes
26 October 2018
Fortress Distribution, the exclusive European distributor for YULEYS overshoes, is seeing increased demand for this product in response to the growing issue of plastic waste.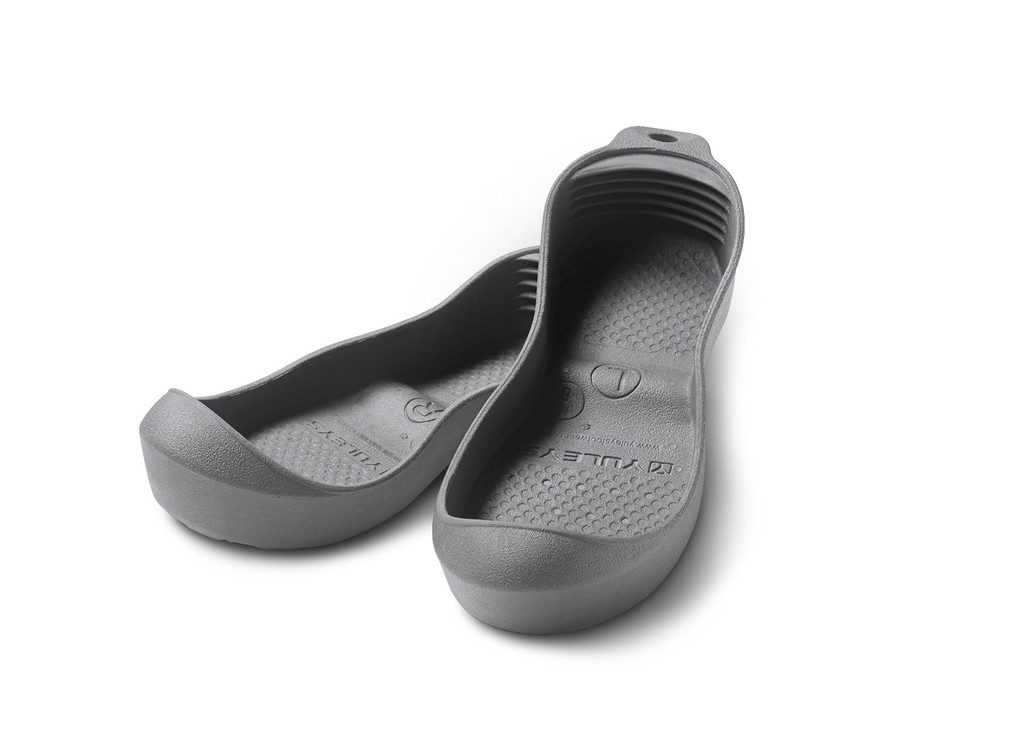 As more and more companies look to action their Corporate Social Responsibility and make a commitment to eliminate avoidable plastic waste, YULEYS are becoming the obvious choice over traditional plastic shoe covers.
YULEYS reusable overshoes provide a significant step to an environmentally friendly alternative solution to disposable overshoes, an unnecessary single use plastic. Typical disposable overshoes are slippery, expensive, and after one use millions of pairs are discarded each day for a lifetime in landfill. YULEYS are simple, easy to use, hands-free, slip-on/slip-off reusable work boot and shoe covers, providing greater traction while protecting floors. An environmentally friendly and cost-conscious alternative to those currently using plastic overshoes, with solid rubber construction, YULEYS can easily be cleaned with warm water for years of use and are completely recyclable.
Designed to fit conveniently and quickly over safety footwear, YULEYS enable workers in Industrial Safety and Hygiene applications, Pharmaceutical/Electronics Clean Room Environments, Food Processing and Agriculture and Service Contractors to enter clean environments without the need to remove their dirty footwear, thereby protecting indoor flooring, walls and stopping cross contamination. The importance of hands-free within a working site cannot be understated, with tools often occupying hands it proves very convenient to have a pair of shoe covers in place which you can slip into with ease. Unlike traditional working boots or even overshoes, YULEYS offers its user the ability to be worn without having to bend down and secure the soles on your existing footwear. YULEYS are made with industrial grade recyclable rubber and built for heavy use.
"With millions of pairs of disposable overshoes thrown away each day, YULEYS are an environmentally friendly solution considerably reducing the effects on landfills. It's time for us all to take more responsibility for our waste and YULEYS can help play a part in that. It's fantastic to see many of the big construction and utility companies looking at YULEYS as a viable cost and environmental alternative," Jen Matthews, director at Fortress Distribution.
www.fortressdistribution.co.uk
RELATED ARTICLES
No related articles listed
OTHER ARTICLES IN THIS SECTION