Home
>
Provides direction in the workplace
Provides direction in the workplace
27 November 2018
Workplace safety innovators A-SAFE are making health & safety information easy to understand and quick to read thanks to their new Sign Cap.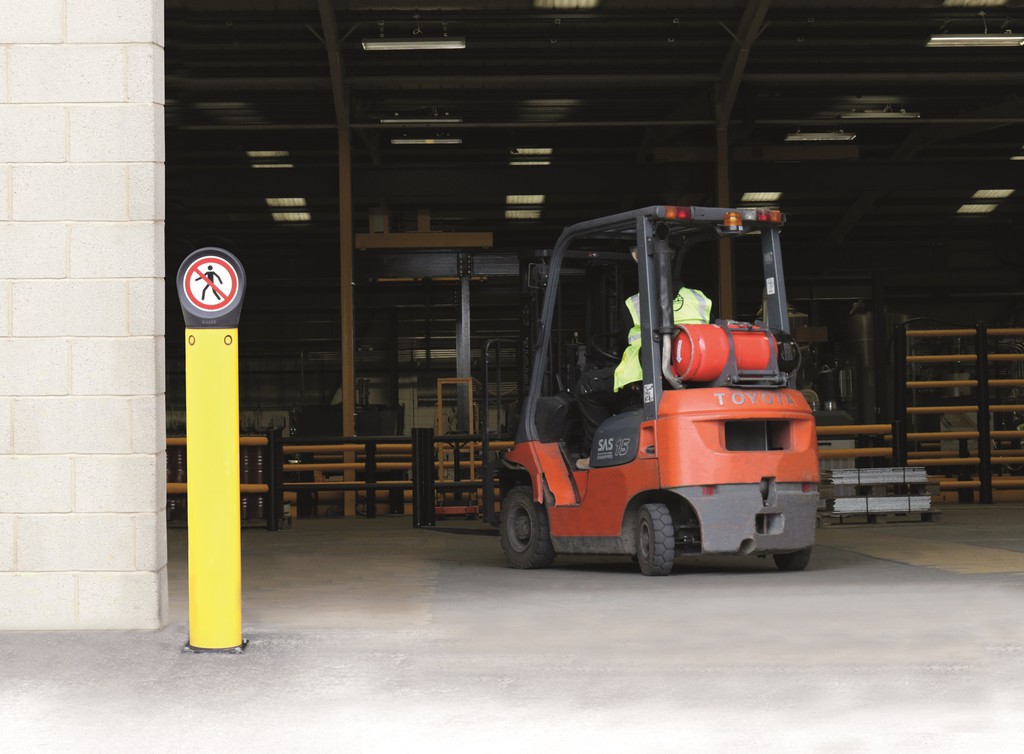 Walking out on to a busy manufacturing floor or warehouse facility bombards the senses from all angles. At the same time, navigating forklift trucks and vehicles around pedestrians, machinery and products takes high levels of skill and concentration.
"From a Health and Safety point of view, it is important that our customers have as many tools as we can provide to make their facilities as safe as possible," A-SAFE's health & safety manager said.
"The Sign Cap can be retrofitted to any of A-SAFE's 190mm diameter bollard or post, making it quick and easy for customers to fit this in to their A-SAFE traffic management solution," A-SAFE's product manager added.
The double-sided facing means that the sign can pass separate messages depending on the direction of approach. For A-SAFE, it is solutions like this that go one step further to answering the needs of their customers' health and safety requirements.
"Last year, as a business, we worked with the BSI to develop PAS 13 – the first code of practice for testing and implementing safety barriers in the workplace. This PAS illustrates how committed we are to workplace safety and to providing the most appropriate solutions across a range of applications," added the A-SAFE health & safety manager.
An important aspect of PAS 13 is the use of clear markings and signs to set vehicles and pedestrians apart. As with all A-SAFE products, the Sign Cap is robust, low maintenance and easy to integrate into existing A-SAFE solutions thanks to the interchangeable caps and pins.
RELATED ARTICLES
No related articles listed
OTHER ARTICLES IN THIS SECTION