JSP helmet mounted ear defenders meet PPE Regulations
02 October 2018
THE NEW PPE Regulation states that helmet mounted ear defenders must be properly accredited to the helmet being used.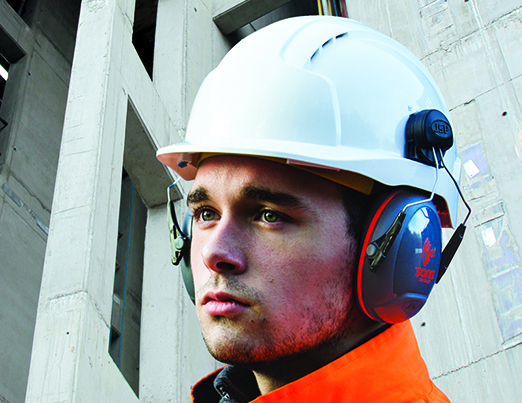 Under the new PPE Regulation - and with hearing protection moving to Category III - companies and officers of companies face the prospect of fines if helmet mounted ear defenders have not been properly accredited to the relevant helmet in use. Failure to operate such a policy could mean irreparable hearing damage is caused and claims from workforce.
JSP's Sonis helmet mounted ear defenders are accredited for use with JSP's EVO® helmet range and can guarantee through rigorous testing that it is the safest hearing protection solution for end users using JSP EVO range helmets. Peaking at an unbeaten SNR of 36 the Sonis helmet mounted ear defenders are specially designed to be compatible to work with the company's EVO range of industrial head protection.
JSP's Sonis range of hearing protection is manufactured under ISO9001:2015 and meets EN352-3 under kitemark scheme KM662534 which indicates continual batch production quality management - a requirement for a Category III PPE product in the new 2016 Regulation that became law on 21st April 2018.
OTHER ARTICLES IN THIS SECTION