ARTICLE
Helps manage cross-contamination risks
30 October 2018
Single use glove specialist Unigloves has launched the new 15-glove Pearl Colour System nitrile gloves range, helping organisations across the food, health, hygiene, care homes and facilities management sectors more effectively manage cross contamination risks.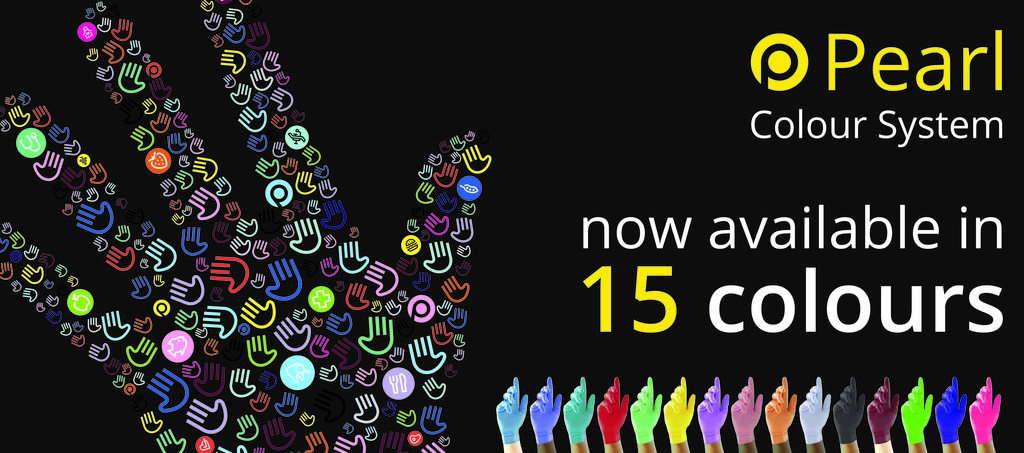 The expanded range, combines high quality, AQL 1.5 medical grade, powder-free nitrile gloves available in a range of colour finishes – including those recognised in the British Cleaning Council's Guidelines for four colour coding – designed to effectively implement colour coded barrier protection and cross-contamination prevention measures.
All fifteen Pearl nitrile gloves are suitable for use with all food types, including fatty foods and therefore are ideal for use in the food manufacturing, processing and handling environments where the use of colour coding is proven to combat the risks associated with cross-contamination.
Featuring a beaded cuff and textured palm and fingertips for superior grip in wet or oily conditions, the Pearl Colour System is also suitable for any double-gloving situations; the contrasting colours ensuring any accidental nicks or tears are immediately apparent.
Manufactured from premium quality nitrile for enhanced durability, the expanded range has also been tested to EN374 providing protection against a range of chemicals and is also EN1186 food handling approved. The range has also been designed to be ambidextrous providing better cost in use performance.
"We have designed the Pearl Colour System to provide a truly comprehensive cross-contamination prevention solution for a range of settings. The focus here is in delivering high quality, with performance, functionality and comfort through a superbly designed and manufactured glove that, through the diverse colour choices available, can help organisations better manage higher risk hygiene and cross-contamination areas through colour coded hygiene systems," said Unigloves' marketing director Donald Gillespie said.
OTHER ARTICLES IN THIS SECTION