ARTICLE
Back-to-back train-the-trainer courses
15 March 2019
Solutions Training and Advisory has completed two more back-to-back accredited 'train the trainer' courses for staff at Yorkshire Ambulance Trust.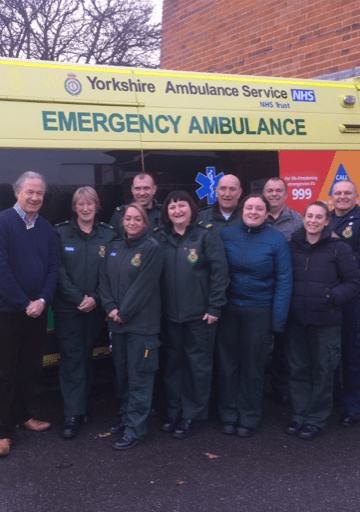 One covered how to manage conflict, including the application of non-pain compliant disengagement skills in the event of crews being grabbed or held in grips. It also covered how to manage difficult situations and de-escalate them.
The second UKQN Level 3 accredited course taught trainers how to move and handle patients in a safe, comfortable and dignified manner. As ambulance crews regularly work in extreme circumstances, these courses teach participants how to train staff to make dynamic risk assessments and apply these skills to keep them safe.
The company's founder, Paul Meek, spent the first half of his career working in the ambulance sector, so brings considerable experience and expertise to these events. Solutions has helped organisations in health, social care, special education, rail and logistics manage risks through training, including impressive case studies. Solutions also offers e-learning and makes specialist kits for moving and handling people in emergencies.
www.solutionstraining.co.uk
OTHER ARTICLES IN THIS SECTION