May FOCUS
Monthly Focus - Personal Protection Equipment
This month we focus on Personal Protection Equipment.
[Read More]
RECENT STORIES
Review of health and safety executive launched
13/06 - June 2013
Employment minister Mark Hoban has announced a review of the Health and Safety Executive (HSE).
[Read More]
LATEST FEATURES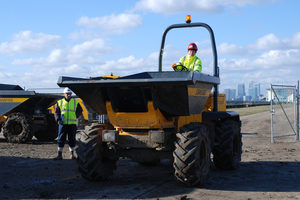 Tackling fraud in the construction industry
13/06 - June 2013
Over the last 18 months, the construction industry has seen a significant increase in fraudulent activity in health and safety tests, resulting in the issuing of fraudulent Construction Plant Competence Scheme (CPCS) cards; the Construction Industry Training Board (CITB) warns in terms of fraudulent cards and provide a some 'top tips' to ensure the integrity of the card scheme.
[Read More]
LATEST E-NEWS
INDUSTRY UPDATE