LATEST NEWS
Join the debate: it's time for a dialogue on safety
16 September 2016
Two theatres at Health & Safety North 2016 will give visitors the opportunity to hear the latest in thought-leadership and encourage delegates to contribute directly to a series of debates on prominent industry issues.
[Read More]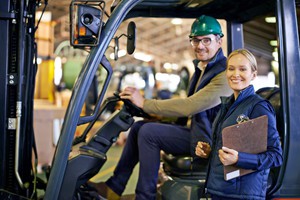 07 September 2016
This year's national fork lift safety month, Safetember, is a particularly important one. For the first time since the Fork Lift Truck Association (FLTA) introduced its annual safety campaign in 2008, the Health and Safety Executive (HSE) reports that fork lift accidents in the UK are, once again, on the rise. [Read More]
HOT TOPIC

Health & Safety North returns to the Bolton Arena on 12th & 13th October 2016. Established in 2007, the event provides the perfect opportunity for safety & health practitioners and communities 
from across the north of England to come together, learn, network and procure.
[Read More]
LATEST VIDEOS
INDUSTRY UPDATE