LATEST NEWS
BOHS issues statement on EU referendum result
28 June 2016
BOHS, the Chartered Society for Worker Health Protection, has pledged to continue to lead on worker health protection, warning against any slackening of pace in efforts to reduce the unacceptable burden of work-related ill health in the UK and internationally, following Britain's historic referendum vote to leave the European Union.
[Read More]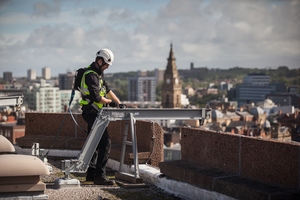 29 June 2016
With company directors more aware than ever of their liabilities should an accident occur at their premises as a result of a fall from height, having a test and inspection regime for work at heights has never been more important, according to Eurosafe Solutions. [Read More]
HOT TOPIC
On the 21-23 June, Safety & Health Expo returns to the Excel, London in a bid to help protect and manage property, people and share information.
[Read More]
LATEST VIDEOS
INDUSTRY UPDATE