LATEST NEWS
RoSPA calls for time-shift fit for 21st century
26 October 2016
As the daylight savings system reaches 100 years old in 2016, family safety charity RoSPA – which also celebrates its centenary this year – is calling for a change from the current regime of GMT in the winter and GMT+1 in the summer.
[Read More]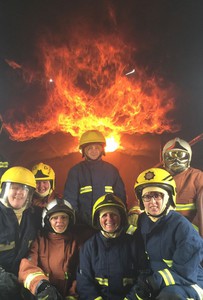 26 October 2016
Ballyclare has come to the aid of a major firefighting organisation with a donation of equipment that will help improve the training the organisation provides. [Read More]
HOT TOPIC

Health & Safety North returns to the Bolton Arena on 12th & 13th October 2016. Established in 2007, the event provides the perfect opportunity for safety & health practitioners and communities 
from across the north of England to come together, learn, network and procure.
[Read More]
LATEST VIDEOS
INDUSTRY UPDATE