Automation cables
08 May 2018
Eland Cables, the global supplier of power, data, control and instrumentation cables and cable accessories, has launched Veriflex - its own brand range of industrial automation cables.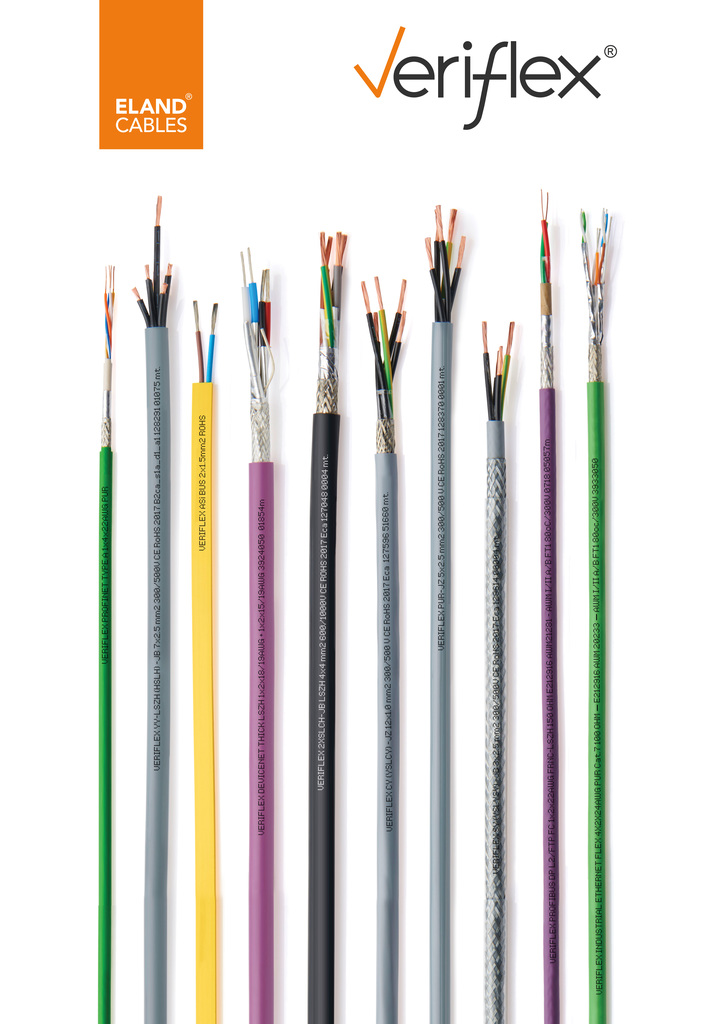 The cables for control, servo and fieldbus applications have been tested against British and European standards under the new BSI Cable Batch Verification Kitemark. Veriflex cables are subject to stringent tests in Eland Cables' ISO 17025 UKAS accredited in-house facility, The Cable Lab, under a rigorous BSI surveillance programme. The Kitemark provides valuable independent verification of the cable's quality and compliance.
Described by BSI as "the new benchmark in cable compliance" Eland Cables is the first company to hold this coveted third-party mark of approval. BSI Technical Certification Expert Paul Turner confirmed:
"The Cable Batch Verification Kitemark is applied to products, including the Veriflex SY, CY and YY range of PVC and LSZH control cables, under strict UKAS test parameters and subject to BSI's rigorous surveillance programme.
The range of tests provide third-party assurance that cables meet relevant British and international standards for key safety criteria, making them fit for use in appropriate applications."
Tests on component layers as well as the completed cable, will cover key material tests necessary to ensure that the cable properties match intended performance and construction. These include vertical flame propagation, conductor resistance, and tensile & elongation in insulation and sheathing materials.
Extended warranties on the Veriflex range also come as standard, with PVC cables under warranty for 3 years, and LSZH cables having 2 years warranty. Eland Cables' confidence in their cables is demonstrated in this additional benefit to customers, providing double the standard market offering.
OTHER ARTICLES IN THIS SECTION