Dust extractor range
04 March 2015
The latest range of L class dust extractors from Makita exceed the performance required by health and safety standards for wet and dry cleaning applications as well as the legal dust extraction requirements when working with non-hazardous materials.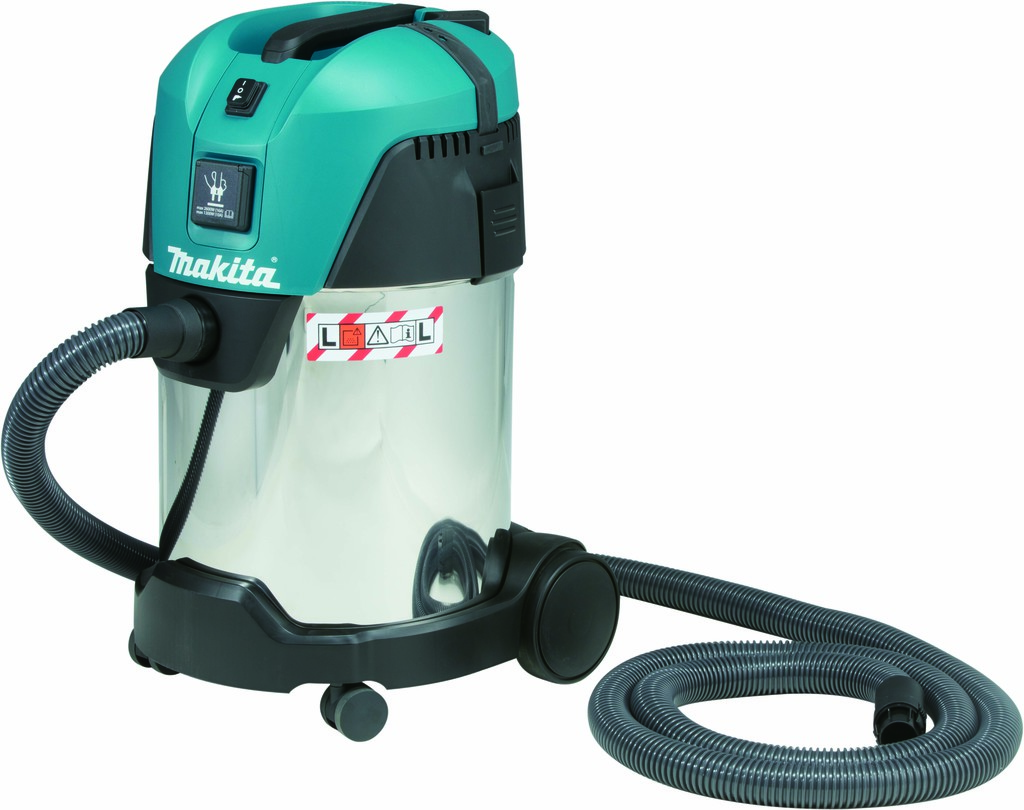 These extractors have a new motor housing design with a flat top and integrated carry handle and accessory storage while the filters are housed above the tank line to maximise the holding capacity. Stainless steel tanks are fitted to the 20 and 30 litres models whilst the 25 litre unit has a moulded ABS tank which reduces weight to just 7kg making it suitable for site transport.
Products feature washable PET cartridge filters to protect the suction turbine for fine dust and debris. The air flow can be driven through the filter by pushing the pipe valve which cleans the filter in seconds. The fleece filter bag allows you to pick up moist debris without damaging the filter bag.
Powered by 1000watt motors the VC2012L and the VC3011L models feature a power take off facility which can be activated by the power tool when coupled. As the tool is switched on it automatically starts the extraction unit. All models have a maximum airflow of 3.6m³/minute and a maximum sealed suction rating of 21.0kPa.
OTHER ARTICLES IN THIS SECTION