Escape Mobility Company Ltd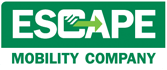 It's people who save lives, Escape Mobility provides the equipment that makes that possible. We focus on one thing only: swift and safe evacuation. We produce reliable, easy to use evacuation and rescue equipment, so that everyone can be brought to safety quickly. Including disabled people or people who are less mobile.
Nearly 30 years ago, we were the first to introduce evacuation chairs to the European continent. We've continued to innovate ever since, making evacuation even smarter, faster and easier.
Today, we can supply suitable evacuation chairs,mattresses and sheets for every situation.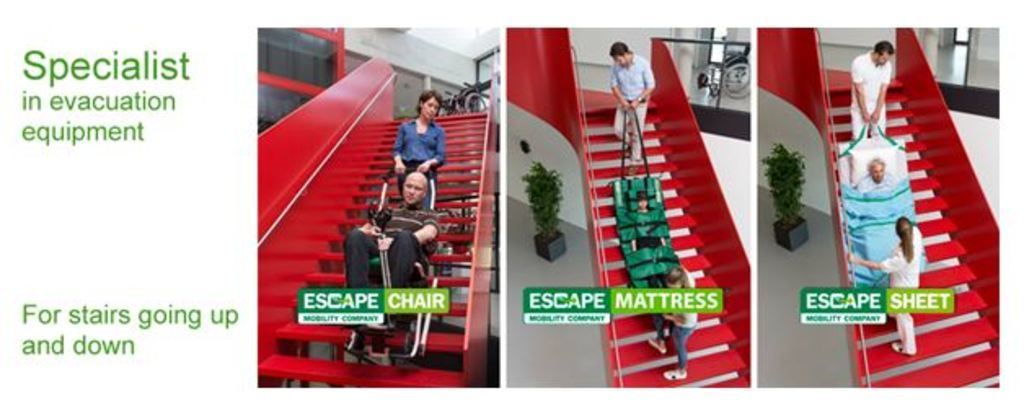 PRODUCT SHOWCASE
| | |
| --- | --- |
| | Light weight basic evacuation chair with standard seat with extra fixation, armrests and footrest. The headrest is padded (upholstered) for extra comfort and the Anti-slip on operating handle and lower frame ensures easy and safe handling. |
| | This Escape-Mattress® model can be folded double so that it is easy to move and store. |
| | Turn regular mattresses into evacuation mattresses. |
| | Turn regular mattresses into evacuation mattresses. |
| | Practical evac chair training sessions teach trainees to use evacuation chairs in the event of an emergency, and to do so with confidence. |
| | All makes and models of evacuation chairs. |
COMPANY CATEGORIES
Fall Prevention
Fall Protection
General Health & Wellbeing
Health & Wellbeing
Health, Safety & Welfare
Safety Management
Slip Prevention
Slips, Trips & Falls