LATEST NEWS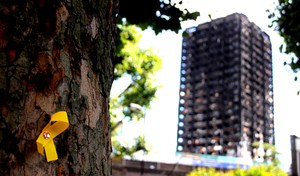 £400m funding released to replace cladding
18 October 2018
THE GOVERNMENT has started distributing an estimated £400 million to remove and replace unsafe aluminium composite material (ACM) cladding systems on social sector high-rise housing in England owned by social landlords.
[Read More]
16 October 2018
THE IMPROPER use of Personal Protective Equipment (PPE) has cost businesses operating in high-risk environments an estimated £79 billion* in the last year, according to new figures from vision AI company, Cortexica. [Read More]
HOT TOPIC

Established in 1994, the BSIF is the UK's leading trade body for the safety industry, representing manufacturers and distributors of safety, health and environmental products; training companies; safety and environmental consultancies and risk management consultancies.
[Read More]
LATEST VIDEOS
INDUSTRY UPDATE