LATEST NEWS

Protect employees from cancer-causing fumes
17 January 2019
IOSH IS urging employers to ensure workers are protected from cancer-causing welding fumes as enforcement of raised control standards takes effect.
[Read More]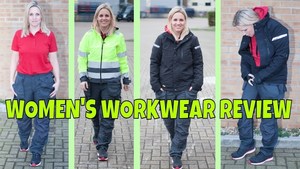 11 January 2019
In this video, HSM Contributing Editor, Georgina Bisby, takes a look at the latest female-fit workwear range from Snickers Workwear. [Read More]
HOT TOPIC

Established in 1994, the BSIF is the UK's leading trade body for the safety industry, representing manufacturers and distributors of safety, health and environmental products; training companies; safety and environmental consultancies and risk management consultancies.
[Read More]
LATEST VIDEOS
INDUSTRY UPDATE