LATEST NEWS
The British Safety Council warns UK Businesses about introducing robots in the workplace
19 April 2018
In a recent report entitled Future Risk, the BSC has highlighted the potential risk that new technology and machinery will have on the UK workforce. The report, published by Robertson Cooper on the 21st of February 2018, urges businesses, trade unions, educators and governments to help make the inevitable introduction of robotics into the workforce as smooth as possible for all parties involved.
[Read More]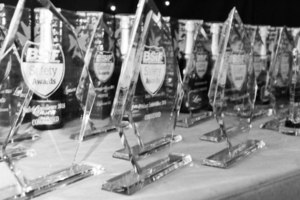 12 April 2018
Western Business Exhibitions, organiser of The Health & Safety Event, has announced the winners of the inaugural Safety and Health Excellence (SHE) Awards. The ceremony, sponsored by 3M, was hosted by Rory Bremner on 11th April at The VOX, Birmingham and saw an attendance of over 420 professionals from the safety, fire safety, security and facilities industries. [Read More]
HOT TOPIC

Established in 1994, the BSIF is the UK's leading trade body for the safety industry, representing manufacturers and distributors of safety, health and environmental products; training companies; safety and environmental consultancies and risk management consultancies.
[Read More]
LATEST VIDEOS
INDUSTRY UPDATE