LATEST NEWS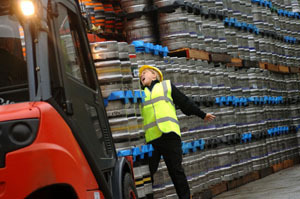 BSC backs European Week for Safety and Health at Work
19 October 2018
THE BRITISH Safety Council (BSC) has offered its support to 2018 European Week for Safety and Health at Work in an aim to further reduce injuries in the workplace.
[Read More]
16 October 2018
THE IMPROPER use of Personal Protective Equipment (PPE) has cost businesses operating in high-risk environments an estimated £79 billion* in the last year, according to new figures from vision AI company, Cortexica. [Read More]
HOT TOPIC

Established in 1994, the BSIF is the UK's leading trade body for the safety industry, representing manufacturers and distributors of safety, health and environmental products; training companies; safety and environmental consultancies and risk management consultancies.
[Read More]
LATEST VIDEOS
INDUSTRY UPDATE