Uncomfortable footwear can take a hike
30 October 2018
YOUR ALARM blares early morning, and after a quick breakfast, you're ready and raring to go. One of your first thoughts of the day shouldn't be dreading sinking your feet into a pair of uncomfortable, worse for wear safety boots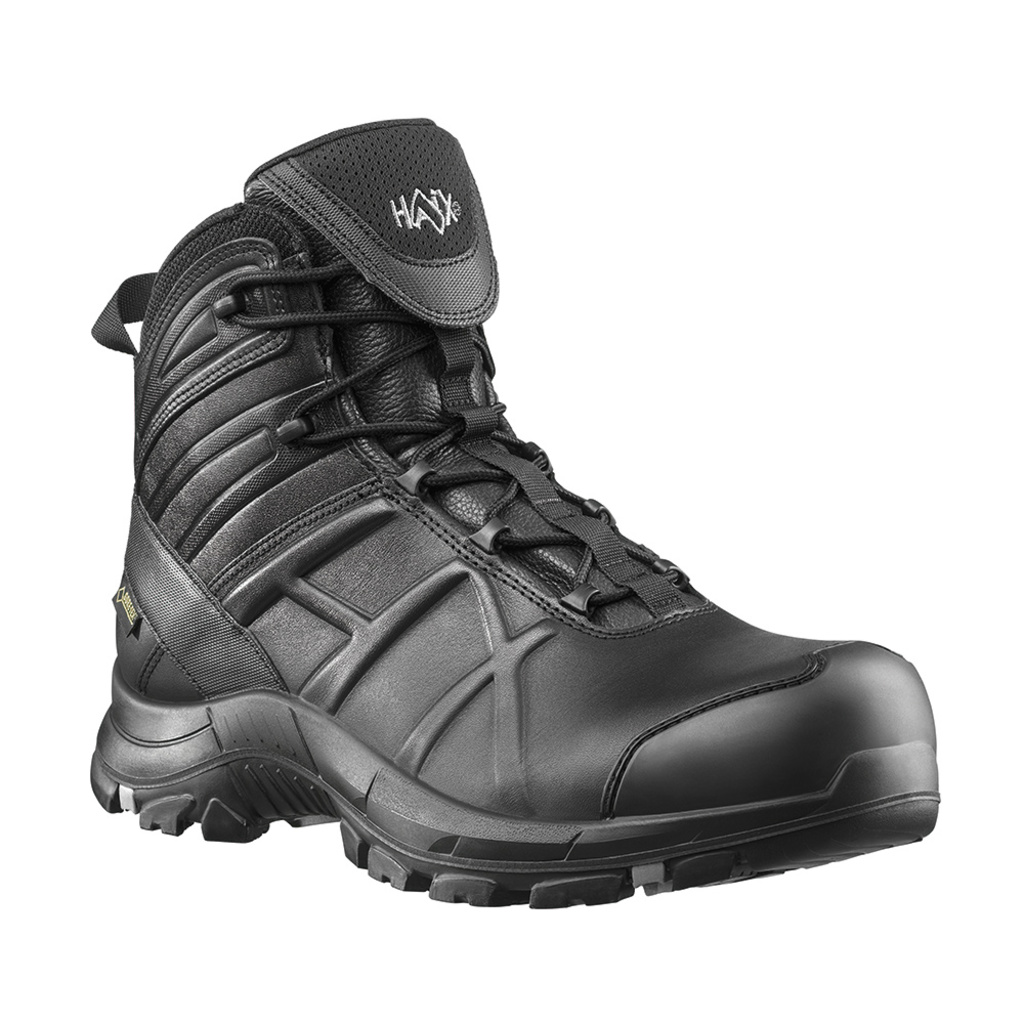 You need work boots that are able to work as hard as you do – providing protection without compromising on comfort. Investing in a pair of quality work boots will reap multiple benefits – come rain or shine. So, what is important to consider when choosing footwear?
A good fit and secure foothold
Functional and lightweight
Toe cap protection
Highly breathable and waterproof protection
Good heel-to-toe movement
Protection against cold or overheating
Slip-resistant, puncture-resistant, abrasion-resistant
HAIX, specialists in functional and safety footwear, offers the Black Eagle Safety 50 Mid boot, providing feet with the comfort and protection needed. Flexible and lightweight equipped with an extra-light toe cap, the Black Eagle Safety 50 complies with safety S3 requirements (EN ISO 20345:2011).
Engineered with GORE-TEX Extended Comfort Technology consisting of a 3-layer laminate made up of a special inner lining without insulation, the boots offer incredible waterproof durability and breathability.
Using high-quality, water-repellent, bull leather the Black Eagle Safety 50 protects feet throughout the entire year using special pigments contained in the leather that prevent excessive sweating in warm weather by reflecting the rays of sun to avoid any overheating. The boots are also the ideal PPE for colder weathers as the sole provides outstanding insulation.
Efficient against slippery surfaces, the Black Eagle Safety 50 offers maximum protection against liquids such as oil, petrol and water and puncture resistance against shards of glass, nails, screws or similar objects that can be found on the ground. High and low versions are available. For more information about HAIX and the Black Eagle Safety 50, visit www.haix.co.uk
OTHER ARTICLES IN THIS SECTION