Adjustable clamp attachment
04 December 2018
Packline Materials Handling has introduced a motorised clamp attachment with locking pads for handling a wide range of drums and containers including rectangular shaped loads, in factory, warehouse and production environments.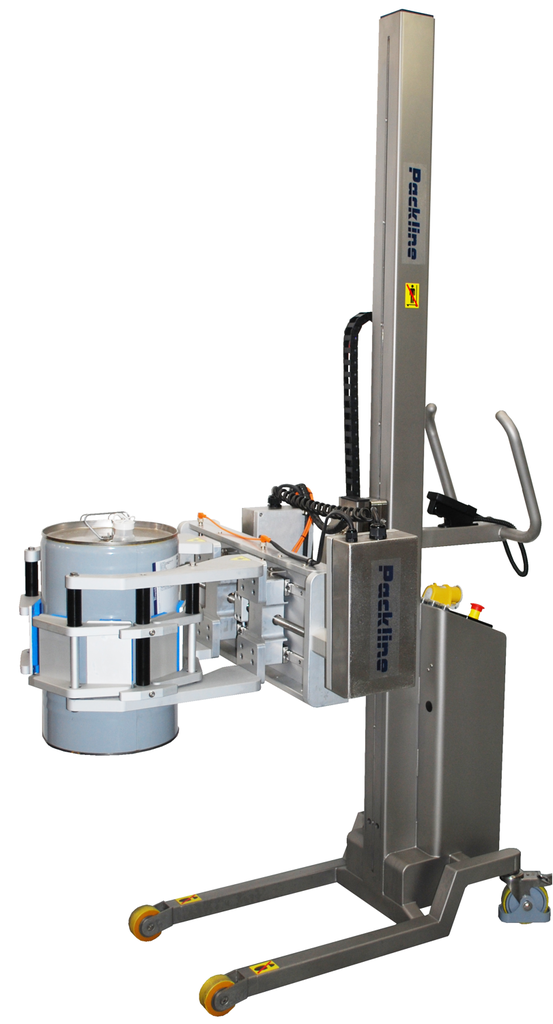 The clamp attachment can lift, lower and rotate the loads as well as assist in filing and emptying the vessels. The attachment pads are swivel mounted and strategically positioned to cope with the wide and varied range of tasks.
The clamp is also fitted with locking pads which enable the handling of various containers and drums. The attachment is fully motorised which provides clamping/release and rotation.
The containers and drums are securely gripped by the external diameter. The clamping and release actions are complemented with a safety mechanism in the form of a torque limiter which ensures that the pads do not over or under tighten.
These features combine to allow the operator to lift, transport and handle containers and drums with complete confidence and safety.
Constructed mainly from stainless steel, this lifter is suitable for many industries including automotive, aircraft, printing and mechanical engineering as well as hygienic applications within cosmetic, pharmaceutical and food manufacturing.
OTHER ARTICLES IN THIS SECTION